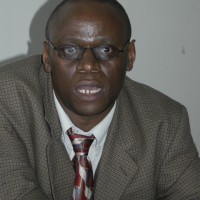 HUMAN RIGHTS ACTIVIST BILLY MAYAYA TIPS CITIZEN, NGO, MEDIA ON THE DECLARED ASSETS
One of the well-known human rights activists in the country, Billy Mayaya has said declarations of assets by Politicians on its own cannot fosters transparency and integrity, saying there is need for Non-government Organisations, the media and the Citizen to ask Politician to declare their interest as well.
Mayaya said this in a statement posted on his official Facebook page.
"Asset declaration rules aims to enhance transparency and integrity as well as restore the trust of citizens in public administration. They aim to prevent conflicts of interest and avoid illicit enrichment or other illegal activities among public officials and members of the government by monitoring variations in wealth over time.
"A good asset declaration system requires all branches of government and senior civil servants to regularly disclose information such as property, assets, income from all sources, gifts, and potential conflicts of interest," said Mayaya.
Added Mayaya: "Asset declaration system by itself is not enough. Someone has to monitor and enforce the rules and the public must see the information declared."
Mayaya has since given three things that Malawians, the media as well as NGOs can do to make sure politicians come clean.
Below is the three points:
1. Lifestyle checks: Making sure what is disclosed matches reality – and that nothing is left out
One way of verifying the content of declarations is to compare the declared information with declarations from previous years in order to monitor changes.
Transparency International conducts an annual analysis of income and assets declarations of members of parliament.
Reports are published yearly, bringing public attention to cases where the change in assets did not match the income of deputies.
An online database of income and assets declarations is important in tracking progress.
A coalition of NGOs, the media and government agencies must carry out life-style checks — through investigations into the ways of living or lifestyle of government officials — to determine consistency with their income.
NGOs and the Media can contribute by observing the lifestyle of politicians or public officials and by gathering relevant documentation (e.g. verifying whether the official or the family is the "actual" owner of properties and vehicles, reporting their holiday destinations, among others). Citizens can also report extravagant lifestyles through a hotline.
In order to flag potential conflicts of interest, NGOs and the media can analyse information concerning business interests of individual politicians, ownership of shares in companies and other sources of income. These include paid consultancies while in public office that could pose potential a conflict of interest and lead to preferential treatment in specific processes such as procurement decisions; allocation of public resources through amendments to the budget; and campaign finance resources, among others.
There is need for an extensive online disclosure requirement for the assets and income of public officials. A government entity cannot be left alone to verify disclosure – this role is left to the NGOS, media and the public.
Criminal charges must be brought against officials who falsely declare assets.