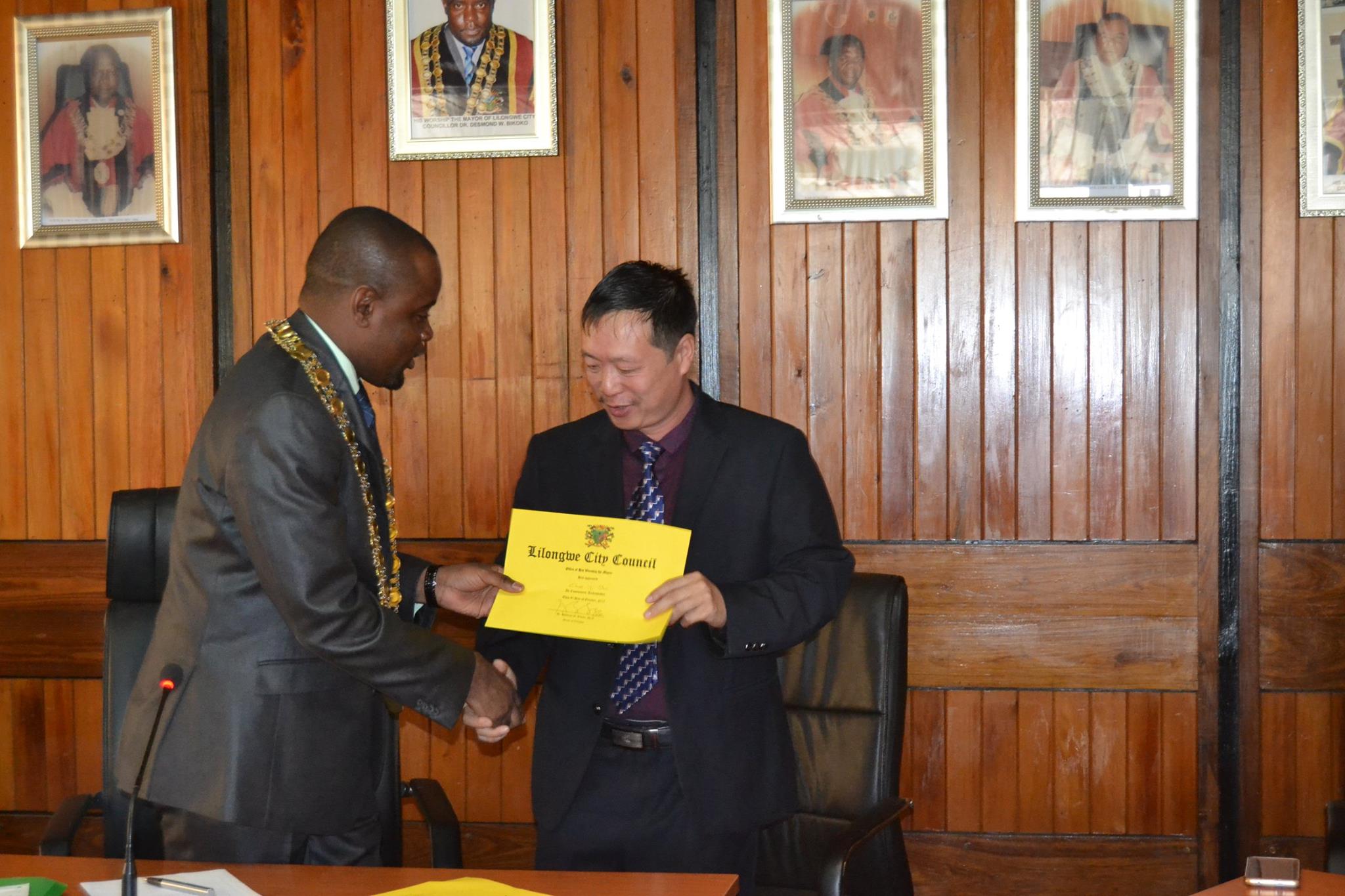 Lilongwe City Mayor criticized for appointing foreigners as advisors
Lilongwe City Mayor Desmond Williams Bikoko has been criticized for appointing more foreigners in his team of community ambassadors to assist in facilitating development activities in the city.
On Monday, Mayor Desmond Bikoko appointed a seven-member team which he said would help in general development of the city.
But what surprised many is that there is one Malawian national, the rest are foreigners.
Names of ambassadors are as follows Zhuo Shui – Chinese Community; Tony Karim – Indian Community; Mylord Jere – Malawian Community; Mwosu Ken – Nigerian Community; Vincent Mugase – Rwandese Community; Emmanuel Munyeragwe – Burundi Community; and Vincent Ndamage Rwandese Business Community.
Writing on his official facebook page, United Democratic Front (UDF) spokesperson Ken Ndanga expressed disappointment in the appointment.
"The appointment of the so called advisory committee is very shameful. We can not have a parallel council comprising of foreigners.
"I do not want to be personal on this elected councillor and as such I will leave it to Lilongwe City Councillors( The Council) and those from his Ward to pass their judgment," wrote Ndanga.
On his part, Horace Nyaka wrote: "You don't need a committee of foreigners to develop this city. Most of the good buildings you see in Lilongwe, Kang'ombe, NICO, Gemini, etc were built by Malawians.
"The ugly buildings destroying the face of this city (I won't mention them) have been built by those some people you have put in your committee. Lilongwe has had good plans since 1975. Ask the Ministry of Lands or even your own town planning department to give you the Capital City Development Plans. It is our leaders, you included, with their penchant for breaking bread with foreigners who masquerade as investors that have destroyed Lilongwe."
He added: "Instead of forming that committee you should be asking your town planning committee why they continue to allow substandard and illegal buildings to occupy our prime land.
"You don't need foreigners to think of building proper shopping malls in Area 25, 23, Lumbadzi and Airwing to reduce Traffic into the CBD. All you need is seriousness and resolve to do the right things.
By the way what is that construction project taking place opposite your office about? We hear that's land reserved for the new Civic Centre and a parkade."
Meanwhile Bikoko is yet to comment on the criticisms.