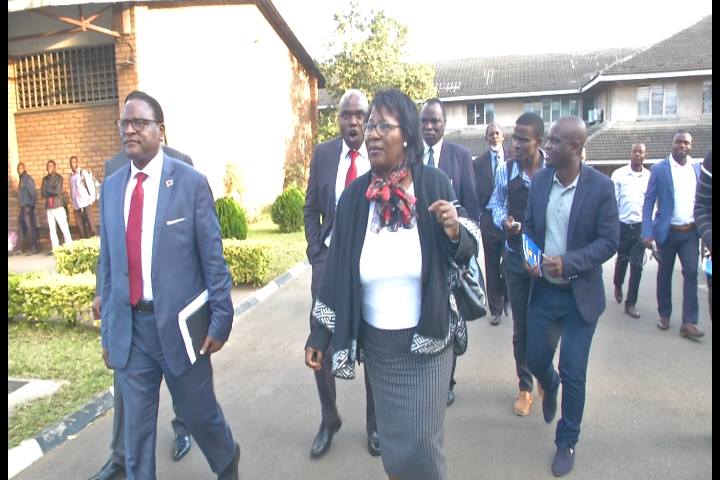 MEC Chairperson Jane Ansah rejects Chakwera's plea
Malawi Electoral Commission (MEC) Chairperson Jane Ansah has rebuffed a plea by Malawi Congress Party (MCP) President Dr. Lazarus Chakwera to extend the first phase of the voter registration exercise.
Chakwera made the plea on Thursday when he together with some MCP top officials met MEC Chairperson in Blantyre on Thursday.
According to information at hand, Ansah refused to bow down to Chakwera's plea, saying extending the period affect the whole electoral calendar.
Chakwera refused to disclose the contents of the meeting arguing it was not for the public.
The first phase, which started in Dedza, Kasungu and Salima, ended this week and the second phase rolls out on July 13, 2018 as the country prepares for the May 21 tripartite elections next year.