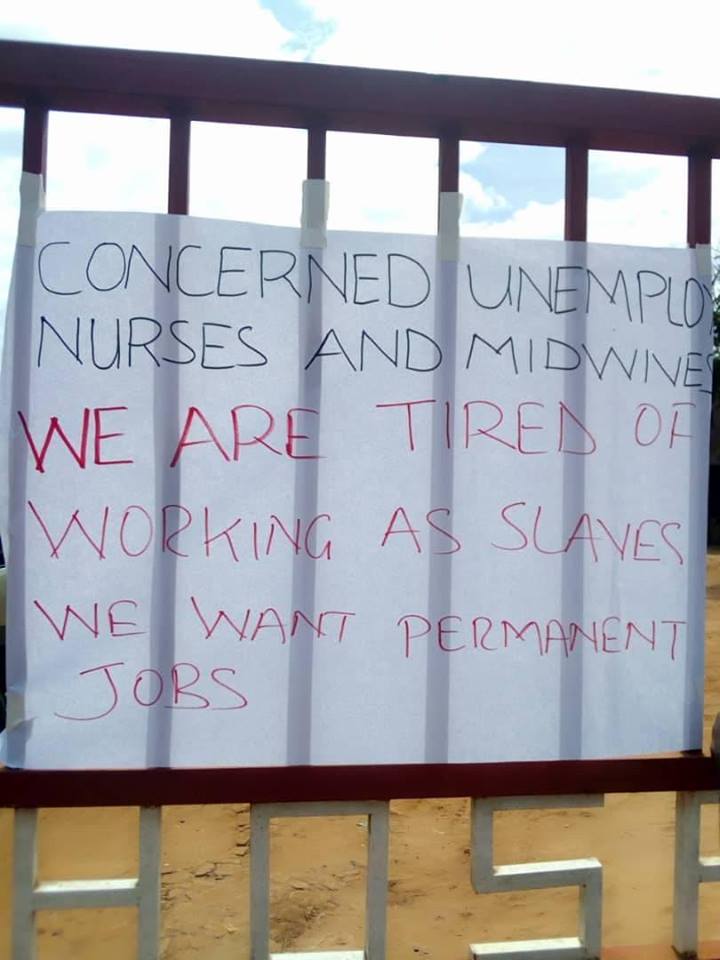 Neno District Hospital nurses, midwifery staff down tools
Information reaching faceofmalawi indicates that nurses and midwifery staff who are working on temporary basis at Neno District Hospital have down tools.
The staffs want to force the Democratic Progressive Party (DPP) government led by President Professor Arthur Peter Mutharika to employ them permanently.
The staffs have closed down the main entrance to Neno District Hospital and placards of the said strike are all over the main gate.
One of the placards seen by faceofmalawi reporter reads: "Concerned unemployed nurses and midwives we are tired of working as slaves. We want permanent jobs."
The strike has manly OPD, antenatal and family planning departments.