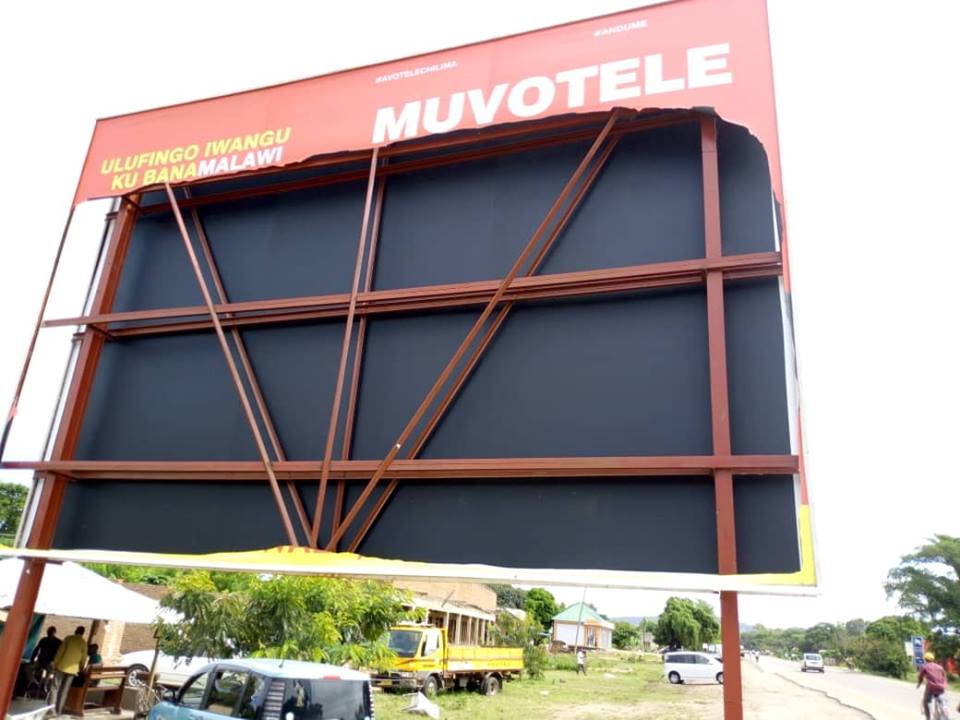 Chilima's billboard vandalized in Karonga
Unknown people have vandalized a UTM billboard bearing the name of the party's torchbearer Dr Saulos Klaus Chilima in Karonga.
The development comes barely three days after suspected Democratic Progressive Party (DPP) youth cadets vandalized a billboard bearing the face of Malawi Congress Party (MCP) President Dr. Lazarus Chakwera.
The billboard was elected at Kwacha roundabout in the close to Robins Park in Blantyre.
UTM Publicity Secretary Joseph Chidanti Malunga confirmed of the development in an interview with Zodiak Broadcasting Station (ZBS).
According to Malunga, the billboard was placed side by side with that of President Peter Mutharika opposite Karonga Magistrate court.
Malunga has since accused the ruling DPP of being behind the act.
Effort to talk to DPP Publicity Secretary Nicholas Dausi proved futile.