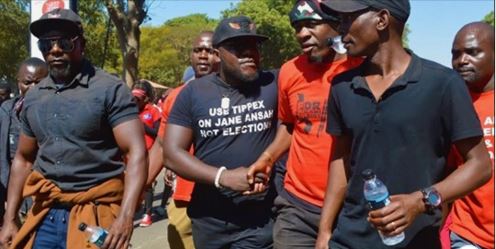 HRDC Suspends Anti-Ansah Demos
Organizers of the peaceful Anti-Ansah demonstrations Human Rights defenders Coalition (HRDC) said they have suspended the protests in order to give full attention to the ongoing hearing of the momentous presidential election case.
HRDC chairperson Timothy Mtambo said the election case is important to Malawians, hence giving them a chance to follow the proceedings.
The election case is being broadcast live on radio, television and online, with audios only not visuals.
"As a coalition we are also interested in the court case as we would want the protesters to follow the hearing," Mtambo said.
Mtambo further said that after the hearing they will make a detailed plan on the way forward of forcing Malawi electoral commission chairperson Jane Ansah to step down following accusations that Ansah manipulated the presidential election results in favor of President Peter Mutharika.
Earlier, HRDC planned to hold vigils in airports and boarders to ensure that no one gets in and out of the country.
Mtambo said they are not relenting until Ansah resigns.