Mutharika Reminds Chimulirenji his Stand, 'You are the vice president'
President Peter Mutharika has reminded his vice Everton Chimulirenji that he is just the vice president not the president.
Mutharika made the reminder during a thank you rally to the people of Nsanje for giving him the fresh mandate to rule the country for the next five years.
Recently, social media was filled with reports that Chimulirenji has started meeting Democratic Progressive Party (DPP) top gurus in a bid to help him to take over from Mutharika.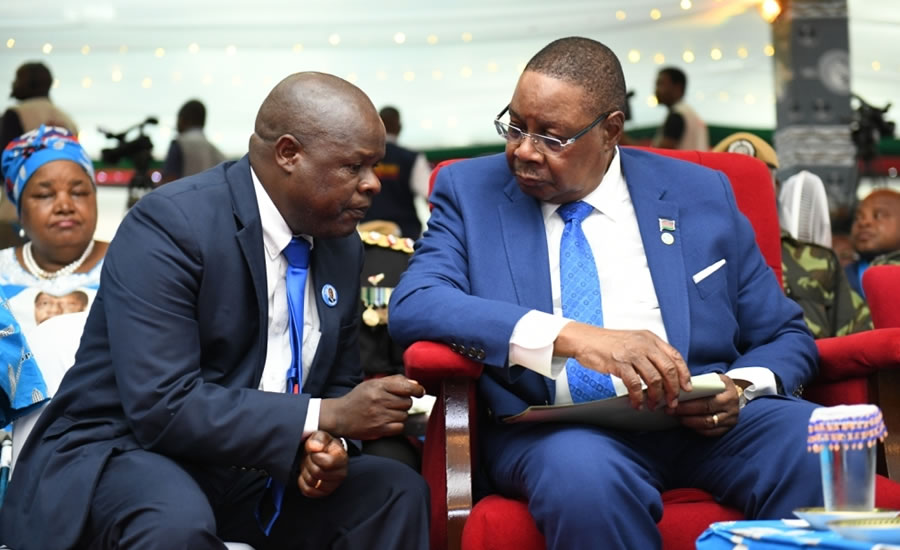 Aftermath of May 21 elections, Mutharika has been delegating Chimulirenji in most high profile meetings outside the country which triggered opinions of other people that it can be a way of grooming him into the highest office.
It is on record that DPP Presidents and their vice do not drink in the same cup as it all started with the founder Late Professor Bingu Wa Mutharika who was in bad terms with both of his vice presidents Cassim Chilumpha and Joyce Banda.
The past immediate vice president Saulos Chilima who is now the leader of United Transformation Movement (UTM) encountered the same problem.