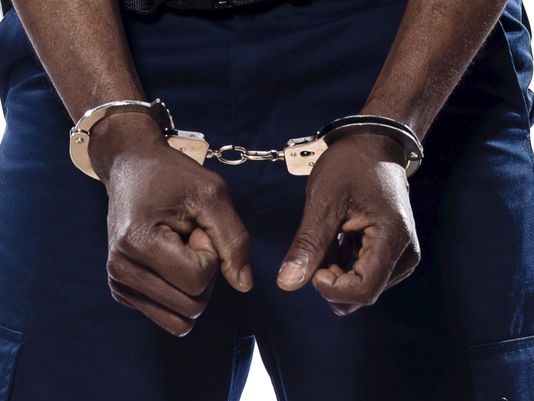 Self-proclaimed prophet arrested after congregant dies in cleansing ceremony
A Zimbabwean self-proclaimed prophet was dragged to the Harare magistrates' courts facing charges of homicide after an alleged cleansing ceremony at Mukuvisi River resulted in the death of a congregant.
The 45-year-old Edmond Nyahwo allegedly caused the death of the now deceased, Protasias Marimo in Mukuvisi River during a cleansing ceremony.
On July 1, 2019 around 10am, at Mukuvisi River in Glen Norah, Harare Nyahwo was conducting a traditional cleansing ceremony.
Marimo is said to have attended the ceremony in the company of his wife Prisca Chingosho.
Accused allegedly entered into the shallow pool and invited deceased to join him.
Nyahwo is claimed to have dipped Marimo's head three times in the water, he rubbed sniffing tobacco on deceased's head and his whole body.
The self-appointed prophet is said to have mixed sniffing tobacco with water in a wooden plate and sprayed it all over Marimo's body.
Marimo is alleged to have lost consciousness after this process.
Nyahwo was assisted by three other members who were at the ceremony to carry deceased out of the water.
First aid was done but failed to resuscitate Marimo.
Accused then went to Glen Norah Police Station and made a police report.
The corpse of Marimo was taken to Harare Central Hospital where it was certified dead by doctor Sachikonye.
The post mortem carried out on July 2 confirmed that Marimo died from brain damage, left frontal intraparenchimatose hemorrhage and brain vessels rupture.
Nyahwo was told to pay ZWL200 bail on the conditions that he reports every Mondays and Fridays at Glen Norah Police Station.
He was remanded to February 17.