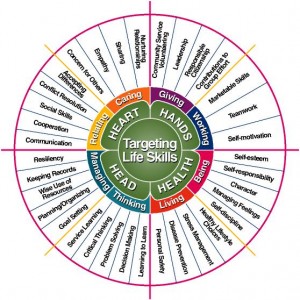 Truth be told Malawians do not want to work hard, break their backs and build something from the ground up, but rather it seems there is some crazy myth going around that once we have ambition it is enough and some way, somehow all our dreams will automatically come true without us lifting up so much as a finger.
We forget that in order for us to reap the harvest we must first execute several steps of a well formulated and calculated plan, in a timely manner using our strongest strategy.
For example we need to know what it is we want to achieve and make an assessment of the resources we will need and whether or not we already possess these resources or do we need to source them from somewhere .i.e. in the case of a farmer looking for a bumper harvest they must make sure they have enough arable land, the right type of seeds, fertilizers, water (rainfall/irrigation), equipment and labour. Each resource's job must be clearly defined and be utilized at the optimum time to achieve the best results, and at the same time unforeseen occurrences must have been taken into account at the planning stage and alternative plans or preventive measures must be in hand to be used for such occurrences. Examples can be in the case of preventive measures using pesticides to protect crops from attack from insects, and in cases of overcoming the effects of drought and dry spells irrigation schemes.
The plan must also be executed timely, i.e. each resource must be utilised when the conditions are best for it to work effectively i.e. feeds need to be cleared, ploughed and seeds planted in time for rain fall, and if there are labourers it is best to have them start early in the morning when they are fresh, energetic and the sun is not too hot.
A careful thought over plan and timely execution and monitoring and control measures are the most important tools, along with enough of the right resources, for one's ventures to be successful.
You cannot get anywhere if first of all you do not know why is it you want to go. Malawians say they want development and prosperity, but they must first of all define what development and prosperity means to them.
I could say that my long life ambition is to become extremely rich, but then I have to decide just how rich do I want to become, and when I have decided on that I must then work out a plan on achieving my goal and make assessments of myself and identify in me the skills and expertise that are useful, then look at the environment and the people around me and identify opportunities and obstacles and also people who will be useful to my cause and people who will get in my way.
Then I should draw up a plan on how best to use my skills and expertise, take advantage of the available opportunities and get over obstacles and how best to work with useful people I have around me ,and also importantly I should decide when certain things, that need to be done, should be done.
When all that is done I should and execute my plan timely and accordlly.
(Visited 42 times, 1 visits today)