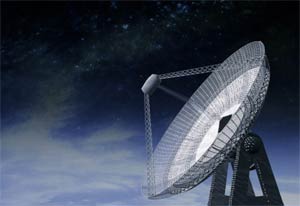 | | | |
| --- | --- | --- |
| | Malawi mobile penetration is less than half the African average, and displays excellent growth potential | |
Market Report Topics A to Z
Market Report Topics A to Z: Companiesandmarkets.com offers a wide range of market research reports. Browse industry sectors of interest below to view market reports.
Malawi – Telecoms, Mobile, Broadband and Forecasts – Malawi is one of the world's least developed countries, but its economy continues to grow at around 6 to 7% per year. Mobile penetration is less than half the African average, which means there is excellent growth potential once the market moves beyond the duopoly held by Bharti Airtel (formerly Zain) and Telecom Networks Malawi.
A third mobile operator, G-Mobile was licensed in 2008 but the rollout of the new network has experienced delays and the operator is fighting against the revocation of its licence in the courts. A fourth licence has also been awarded, then withdrawn and retendered under non-transparent circumstances.
To finally introduce more competition to the market, the government has now decided to follow in the footsteps of several of its neighbours and introduce a converged licensing regime which will allow the two fixed-line operators, Malawi Telecommunications and Access Communications to enter the mobile market as well. Both are already operating CDMA-based fixed-wireless networks which also support broadband access using EV-DO technology.
The internet sector is reasonably competitive with 15 licensed ISPs, but the limited availability and high cost of international bandwidth has held back growth and kept broadband prices high. DSL services are available, and several ISPs are rolling out WiMAX wireless broadband networks.
The two incumbent mobile networks have launched third generation mobile services based on W-CDMA/HSPA technology in 2009 and 2010, respectively. A national fibre backbone is being implemented, and the country is set to gain access to international submarine fibre optic cables for the first time when a transit link via neighbouring countries is completed. Provided a suitable regulatory regime is put in place, this will bring down the cost of international bandwidth and deliver a boost to the broadband market.
Market highlights
Third mobile network promises to finally launch under new management contract;
Fourth mobile licence in limbo;
Converged licensing regime expected to boost competition;
Mobile market forecasts for 2013 and 2016;
Profiles of major players in all market sectors;
National fibre rollout;
International fibre access will boost broadband market
Estimated market penetration rates in Malawi's telecoms sector – end 2011
New licensing regime promises boost to competition
This annual report provides a comprehensive overview of trends and developments in Malawi's telecommunications market.
Subjects covered include:
Key statistics;
Market and industry overviews;
Government policies affecting the telecoms industry;
Market liberalisation and regulatory issues;
Telecoms operators – privatisation, acquisitions, new licences;
Major players (fixed, mobile and broadband);
Infrastructure development;
Mobile voice and data markets;
Internet and broadband development and growth;
Convergence (voice/data, fixed/wireless/mobile);
Mobile data services and pricing, including 3G;
Subscribe to our Youtube Channel: