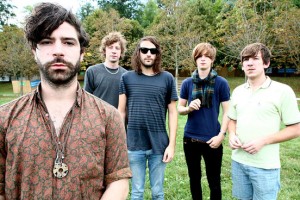 Foals to headline Malawi's 2011 Lake Of Stars festival Foals Tickets
Oxford band will appear alongside a wealth of African talent
NME.COM First For Music News

First for music
The 'Spanish Sahara' band will be the international headliners of the African event, which takes place from September 30 to October 2 on the edge of Lake Malawi.
They join a bill that includes reggae outfit Black Missionaries, afropop legend Lucius Banda and emerging talents Maskal and Skeffa Chimoto. Previous British bands to play include The Maccabees and The Noisettes.
Festival founder Will Jameson said: "This year's [festival] will be justly global, truly Malawian, showcasing a diverse mix of traditional and new African music, art, poetry, fashion, markets, food and more. I encourage you to come and experience first-hand what is being talked about from London to Cape Town."
See Lakeofstars.org for more information.
Subscribe to our Youtube Channel: