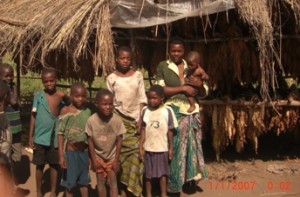 TOBACCO farmers are disgruntled over the prices being offered at the auction floors and are urging government to urgently intervene on the issue.
This year, the number of registered tobacco growers surged to 60 000 against last year's figure of less than 15 000 farmers owing to the profitable returns that the crop has been known to offer.
Zimbabwe Progressive Tobacco Farmers Union President Nicholas Kapungu said prevailing prices at the floors were only serving to deter new farmers from growing the golden leaf next season.
"We have a whole lot of experienced farmers in our union who have been farming tobacco for many years, but the prevailing prices are nothing short of sabotage," said Kapungu.
He said that prices last week were hovering between US$0,80 and US$1,20 regardless of crop quality.
"As a union, we are not even consulted when the authorities select buyers," said Kapungu. "Government is not paying attention to the needs of farmers and, as a union, we call upon the authorities to address our plight."
Official statistics from the Tobacco Industry and Marketing Board (Timb) showed that 87 million kilogrammes of tobacco worth US$231 million had gone under the hammer at an average price of US$2,65 by day 62 of the selling season on Wednesday.
Highest prices offered at Tobacco Sales Floor, Boka Tobacco Floors and Millennium Tobacco Floors stood at US$4,50, US$4,85 and US$4,46 respectively.
Farmers at TSF who spoke to The Standard last week bemoaned poor prices at the auction floors and urged government to take urgent action.
Mrs Makuvamombe from Macheke said she had brought four bales to the floors in April and after the tobacco was auctioned, one bale mysteriously disappeared although indications were that it had been sold at a good price.
"I think government is supposed to intervene because the marketing system is not fair," she said.
She also castigated other farmers for bribing buyers not to pay commensurate prices for particular bales that deserved higher prices.
Blessmore Nyanga from Shamva said he had withdrawn his bales from the floors after prices became increasingly unfavourable.
Nyanga said that the costs involved until the final sale were phenomenal and did not tally with what he had expected in terms of price offered.
"I had eight bales and was charged US$25 per bale. Besides that, I had to foot the commission and weighing charges before all my bales were auctioned at less than US$2 per kg," he said.
Bornface Vambe from Chinhoyi said he was not happy with the prices being offered.
"As you can see, I can't pay labour, buy fertilisers and meet other overheads," said Vambe.
Boka Floors spokesperson Rudo Boka explained that it was not in the interest of the floors to short-change farmers but urged authorities to engage and train farmers on how best to produce top quality crop.
"The competition among buyers is still limited but Chinese companies that have been buying on behalf of the Chinese market have been offering the best prices," she said.
"A number of farmers are not registered and this affects buyers' planning capabilities as they would have already sourced money from international markets that is in accordance with available tobacco."
At least 90% of auctioned tobacco from Zimbabwe is destined for the export market.
Millennium Tobacco Floors chairman, Hillary Mombeshora said that some buyers had not been participating in the auctioning process despite being registered, a situation which may be contributing to low prices on the floors.
"A number of countries including Brazil and Malawi have taken to farming tobacco in large quantities, so that will certainly influence world market prices," he said, adding that as the selling season progressed prices had generally been on a low note.
Auctioneers said good quality crops were getting prices over US$4 per kilogramme. They said Timb should now focus more on quality instead of quantity if farmers are to get good returns.
Subscribe to our Youtube Channel: