By Charles Mpaka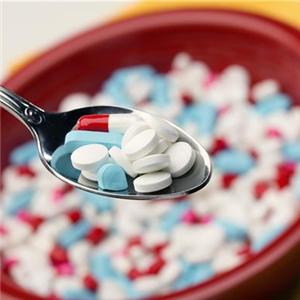 BLANTYRE, May 25, 2011 (IPS) – In the shade of a leafy mango tree at the rural Chipho Health Centre in Thyolo, southern Malawi, Melifa Faison sits looking frequently down the road hoping to see an ambulance. Lying beside her is her 6-year-old daughter, weak with malaria.
The medical assistant has referred the child to a larger health centre 22 kilometres (km) away for proper treatment.
"He (the medical assistant) says she will need to be put on a drip and they don't have the supplies," says Faison.
The centre does not have the first line drugs for malaria, the top killer of children in Malawi. This is Faison's second visit in 10 days. On the first visit her daughter was given painkillers.
"I was informed there was no medicine (for malaria) then," she says.
Located in the border with Mozambique, Chipho Health Centre is the only one in the catchment area of 16,500 people, according to staff at the centre. It is 65km away from the district hospital along a rocky and rugged road that passes through several hills.
McOwen Chagwa is the medical assistant here. He relies on a radio communication system for emergency calls for an ambulance and supplies. There are no private pharmacies in the area.
"It's difficult working here. What makes life tougher is I can't assist people properly because of the shortage of medicines and equipment," says Chagwa.
Chagwa explains that the health centre regularly sends the list of drugs and equipment it requires to the district health office. But the medicines hardly come on time.
"That becomes a problem especially for children who form the largest number of our clients here," he says.
He is the only qualified medical worker at the centre. The nurse left two weeks ago because she had found another job in the city.
Health experts say inadequate number of nurses and pharmacists is among the leading factors denying people access to medicines in Malawi.
Studies by Malawi Health Equity Network (MHEN), a group of civil society organisations in the health sector, show that while the Central Medical Stores, government's drug procurement agency, may stock up to 85 percent of the essential drugs, district hospitals do not have most medicines because of shortage of staff to process the ordering. This affects availability of the medicines in outlying posts.
Official figures at the department of health show that by December 2009, there were only two fully qualified pharmacists in Malawi. There were also two pharmacy technicians in each of the 28 districts in Malawi.
In 2010 20 new pharmacists graduated from the University of Malawi's College of Medicine. This was the first crop of students in Malawi to train as pharmacists following a government programme to address staff shortage.
But the number is still too inadequate to meet the demand for staff for drug procurement for hospitals, says MHEN's executive director Martha Kwataine.
"Pharmacists are the ones supposed to process drug requisitions from Central Medical Stores through district hospitals. But we know Central Medical Stores always complains that orders come in late. It's because hospitals don't have the right staff to do the ordering," says Kwataine.
Unavailability of essential drugs has been another outstanding problem. Hardest hit are areas like Chipho because they are difficult to reach and are shunned by medical personnel due to lack of infrastructure such as electricity and good housing.
In 2000, government launched the essential health package (EHP) aimed at improving access to health services in public hospitals. The plan included training medical staff and increasing availability of medicines.
Health rights activists say the programme has helped to improve access to medicines and health services through incentives for retention and recruitment of staff. But the situation is still as bad, they say.
The EHP contained 150 types of essential medicines to treat over 11 health conditions. A 2008 MHEN study found that it was still difficult for most rural communities to access free medicines from public clinics. Only 20 percent of those medicines were available in most rural hospitals. In response, civil society organisations launched a campaign against drug stock outs in 2009. Three years on, MHEN says the campaign has helped to make government aware of its obligation and moved it to act accordingly in some cases. But the battle is far from being won. Still critically understaffed and lacking in essential infrastructure such as roads and vehicles to transport medicines, most rural locations are still poorly serviced, it says.
In Thyolo the international Medecines Sans Frontieres (MSF) runs an HIV/AIDS programme. But it also assists government in delivering patients between health centres.,However, MSF winds up its programme in 2013 and people are worried.
"Once MSF leaves, the crisis will deepen. Already, it's common to see women delivering in tea bushes while on their way to hospital. For us, the choice is between a badly serviced health centre and a traditional healer," said villager Felix Yaruwera.
During the rainy season, the road to Chipho is impassable. The alternative route is 200km long. "That leaves us out at a critical time. Malaria is rampant in rainy season. So, I would say many children do die," says Chagwa.
Spokesperson for department of health Henry Chimbali admits that most rural areas in Malawi are yet to see "significant improvement" in delivery of health services.
He says government has since drawn up a plan to make use of health surveillance assistants already available in the communities to attend to most basic health concerns such as fevers, headaches and diarrhoea and accelerate efforts on preventive measures.
Chimbali says the assistants will not be turned into clinicians. But rather, if they get more involved, they will bridge the human resource gap, therefore allowing medical staff time to also attend to drug orders and distribution.
He also suggests that bringing hospitals closer to people will increase access to medicines.
"Ideally, the plan is to have a health facility within a radius of 8km. That's still a long way off. So, we are introducing mobile and village clinics to service the underserved areas," he says.
Meanwhile, Faison has been waiting for two hours. The longer the ambulance takes to arrive, the more anxious she gets at the possibility that it might not come. "Sometimes, it doesn't come until the following day. I pray that shouldn't be the case today. My daughter is not well at all," she says.
(END)
(Visited 27 times, 1 visits today)