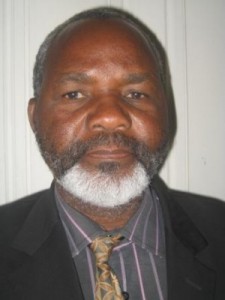 Malawi's ruling Democratic Progressive Party (DPP) Thyolo Thava MP Lifred Nawena has indicated that the governing party is harassing its lawmakers to vote in favour of controversial and repressive bills against their conscious and the will of their constituents.
Nawena comments comes after a report by NKC Independent Economists, a South African-based think tank monitoring political and macroeconomic environment in African countries which says President Bingu wa Mutharika is stoking dissent in DPP by pushing his brother, Peter, to succeed him in 2014.
Nawena: DPP has goofed
The lawmaker speaking on Daybreak Malawi programme of Capital FM said most MPs on government side are not free because the party funded their campaigns and they are being stampeded to vote in line with government even when they are not happy with the bills.
"We have two ways of voting in the national assembly. One way of voting is to shout as a group. Those who say yes and we say yes and those who say no and don't agree say no. And the speaker makes the determination.
"The other way of voting is by roll-call. What is wrong with that is it gives a lot of exposure to MPs. They are exposed to ministers," said Nawena.
Nawena said the roll-call deprives MPs their freedom but said the august House should use a secret voting.
The outspoken Thyolo Thava MP said the stoking of dissent in the DPP manifested itself to a larger extent when government parachuted the infamous 'injunctions bill' in parliament.
The piece of legislation was passed by parliament to stop courts from granting injunctions against government or its officers before they are heard.
Nawena said the Bingu wa Mutharika government "goofed" in pushing the bill which observers say is an "anti-democracy" law.
"This is one of the worse bills that government had brought to parliament. It is a bad law, very bad law because it has a tendency to victimise its own citizens," Nawena, a former University of Malawi lecturer, said.
He challenged government to let the bill be re-tabled and put to a secret vote.
"If government is serious and genuine about wanting to serve Malawians, let them ask their MPs to go and vote on the same bill and allow them to vote by secret ballot they will be shocked," he said.
Meanwhile, the High Court on Monday granted an injunction to a group of civil rights organisations, stopping Mutharika from assenting to the bill.
Henry Dama Phoya, who is Chairman of the Parliamentary Legal Affairs Committee. claimed a lot of DPP parliamentarians approached him with confessions saying they voted against their conscious and would have done it right if it were a secret ballot.
The former Justice Minister and Attorney General, a lawyer by profession, abstained from voting the controversial bill and other 10 DPP MPs opposed the bill. They included Allan Chiyembekaza, (Thyolo South West), Grace Zinenani Maseko (Zomba Changalume), Jeffrey Ntelemuka (Blantyre City South West), Paul Shaba (Mzimba South), Moses Ntegha (Kasungu North West), Peter Nowa (Mulanje Pasani) and Wells Gama (Blantyre West).
However, Leader of the House, Dr George Chaponda, who is also Minister of Justice and Constitutional Affairs speaking on Round Table Discussion programme on Capital FM, defended the Injunctions Bill.
"What the bill is really mean is that if there are injunctions that are directed against the government or public officers, the attorney general has to be advised, at least within a period of three days. But if on the third day the attorney general has not sent anybody, it will go ex-parte and pronounce the decision on the matter", he said.
Chaponda said this is so because "the government is the public authority which deals with many things and we know that if there are countries that live or survive through the injunctions, one of them is Malawi and there was need to introduce some order".—(Reporting by Wanga Gwede, Nyasa Times)
Subscribe to our Youtube Channel: