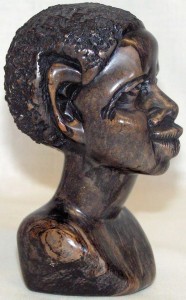 The planet of slums is fed, clothed and sheltered by continents, and oceans, of farms, many of them small farms. Many small hold farmers are women. This is the case in China. By focusing on women farmers, China, with 10% of the world's arable land, now feeds 20% of the world's population.
And now, according to reports, China is turning to Africa, not in a land grab but rather in skills sharing and capacity building. China "seeks to show its trading partners in Africa that feeding their populations is only possible when women are empowered." China is pushing for land rights for women farmers and for investing in women farmers. A key problem, however, is "the low skill base of Africa's farmers, who are mainly women".
What?
The clause concerning "low skills" is slipped in at the end of an article, but it's actually a bombshell. The reason "Africa" is hungry is that its women are "low skilled"?
This would come as a surprise to those, such as Andrew Mushita and Carol B. Campbell, who have argued, "Most often, women are the keepers of the seeds, tucked away among the beams in the thatched roof, protected from pests by smoke from cooking fire. Others are stored in tins in another location. Villagers volunteer labour to build storage buildings for seed banks, protecting the treasure within the public trust."
For centuries, and more, women farmers have tended to the seeds, nurtured biodiversity, sustained communities, developed new, and successful, medical treatments, and more.
Esnai Ngwira, a 57-year-old farmer in Ekwendeni, northern Malawi, would be surprised to hear she has a low skills base. Ngwira has been working with a program that builds social ecology in sustainable ways. Rather than using fertilizer, for example, Ngwira uses crop residue. She gets a better maize harvest, helps the soil, helps the earth. Esnai Ngwira is considered "a star innovator."
Marie Johansson and Victoria Mulunga, of the Creative Entrepreneur Solutions (CES) in northern Namibia, would also be surprised. They, and the other women in their group, are fusing farming practices, gender-responsive environmentalism, and women's market practices into a sustainable agricultural political economy. They haven't done that by relying on a "low skill base."
Likewise, in Kenya, Joyce Odari, an elderly subsistence farmer, was once arrested by forest guards for having cut down trees in a public preserve. She turned her imprisonment into a women's sustainable agro-forestry operation, that now involves over 200 women in her region.
There are other stories, other women, other names. In the Gambia, women farmers are using simple store-powered dehydrators and dryers to preserve mangoes, which, as dried fruit, they sell to local schools. The mango is a key source of Vitamin A, and its season is short. By drying and distributing them the women farmers are combating blindness, providing extra nutrition in their own homes, and securing extra income.
The stories are everywhere because the women farmers, everywhere across the African continent, are doing what they do. Storing. Sharing. Experiment. Farming. Sustaining. Experimenting some more. Sharing some more.
The first problem for women farmers, on the African continent as elsewhere, is access. Access to land, access to market. Access to resources, access to decent and equal pay. Access to education and then more education. The second problem is security. Land tenure security, market access security. The third problem is autonomy. Global systems of exchange have no respect for the local "customs", much less the biodiversity that women farmers have created over centuries through open and principled sharing.
"The low skill base of Africa's farmers, who are mainly women" pretends to focus on women as it obscures the actual lives that women, in this instance women farmers, lead. Not women farmers' low skill but women farmers' access to real power haunts a world teetering on the brink of famine. That's our world.
By Dan Moshenberg, dmoshenberg@gmail.com
Subscribe to our Youtube Channel: