Resource Star (ASX: RSL) has reported that Globe Metals and Mining (ASX: GBE) sees potential for a significant economic Rare Earth Elements (REE) deposit the the Machinga REE Joint Venture Project in Malawi.
Globe's update on the project announced today said "Machinga is in the right location, and initial results confirm the potential of the Project. Machinga North is just one of seven targets within the EPL and there is enormous potential to confirm a significant economic REE deposit."
Globe has earned 20% of the project to date and can earn up to 80% of the project by completing a Feasibility Study. Resource Star said it was "particularly encouraged" by the 5,000 metre drilling program and the exploration budget of $500,000 planned by Globe for 2011.
Globe stated it was "excited at the now demonstrated heavy rare earth potential at Machinga, and in particular, the very high grades of dysprosium that have been encountered."
A steady flow of results is expected from Globe over the remainder of the year that will lead to a better understanding of the REE potential at Machinga.
Simon Heggen, Resource Star's managing director said, "we are delighted with the progress Globe has been making at Machinga.
"Most importantly, we note the very high heavy rare earth ratio to total rare earths previously identified at Machinga North and the very high grades of dysprosium that have been found to date.
"We are looking forward to receiving the results of the upcoming exploration program at Lingoni, and Machinga North, Central and South over the remainder of the year."
Resource Star already holds a JORC Inferred Resource of; 7.7 million tonnes at 270 parts per million (ppm) uranium (U3O8) for a total of 4.6 million pounds of contained metal at the Livingstonia project in Malawi.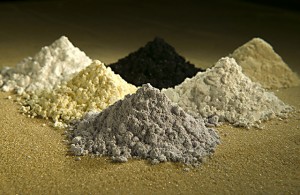 Subscribe to our Youtube Channel: