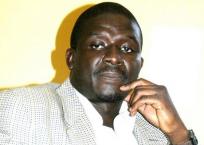 The Malawian authorities must respect the rights of those taking part in peaceful protests, Amnesty International said today, ahead of planned mass demonstrations across the country on Wednesday.
The protests, which target a range of issues including fuel shortages and repressive laws recently passed by parliament, are set to take place in Zomba, Blantyre, Lilongwe and Mzuzu, the country's major cities.
"President Mutharika's government must allow the planned peaceful demonstrations to go ahead without imposing unjustified restrictions on Malawians' internationally guaranteed human rights," said Michelle Kagari, Amnesty International's Africa Deputy Director.
"Given the Malawian government's recently increased intolerance of dissenting voices, violent suppression of peaceful protests is a real concern."
"The police must respect the right to freedom of peaceful assembly and stick to international principles for policing protests. If the protests become violent, they must only use the minimum force necessary to quell the violence."
The protesters include a wide swathe of civil society activists encompassing students, human rights groups and religious organizations.
For the last two weeks the protest organizers have repeatedly tried to notify the authorities of their planned demonstration but have not received any response.
Amnesty International is concerned that some of the human rights activists involved in organizing the protests are at risk of arrest.
In March, Undule Mwakasungula, head of the Centre for Human Rights and Rehabilitation (CHRR) was forced to go into hiding after unidentified men broke into the CHRR's offices.
The men demanded a security guard take them to Undule Mwakasungula's home. The guard, who did not know the activist's home address, was then taken away in a vehicle and beaten.
Mwakasungula has also received death threats over the phone.
"Persistent harassment of civil society activists by government officials has created a climate of fear in Malawi," said Michelle Kagari.
Another Malawi human rights activist who fears for his safety and wishes to remain anonymous, described the worsening situation to Amnesty International in April.
"Malawi is no longer a place where human rights advocates can promote and protect human rights. Freedoms of expression and other ways to speak out are crushed. You cannot demonstrate, you cannot freely express yourself. Malawi is becoming a police state. Where are we heading?" he said.
Subscribe to our Youtube Channel: