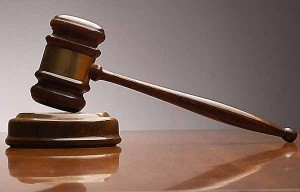 The High Court has ruled that there should be nationwide demonstrations and vigils on September 21 as planned by the civil society.
Five supporters of President Bingu wa Mutharika led by Dr. Yohane Mlambe, through lawyers Christopher Chiphwanya and Frank Mbeta sought an injunction to block nationwide vigils arguing "organising any nationwide demonstrations, vigils or mass protests poses national security threats".
The court order specifically restrained rights activists Robert Mkwezalamba, Rodgers Newa, Billy Mayaya, Rafiq Hajat and politician Ken Msonda and all people and associations in the country from holding or participating in any protests/vigils or demonstrations against the Malawi government on political, economic and governance issues which formed the basis of the July 20 demonstrations which left 19 people dead.
The riots were fuelled by anger over chronic fuel and foreign currency shortages, with activists blaming Mutharika for failing to manage the agriculture-driven economy.
But in his determination, Justice John Chirwa discharged the injunction effectively signalling a demonstration to take place. However, the pro-government activist appealed against the decision which would be delivered by the same judge Tuesday afternoon.
Subscribe to our Youtube Channel: