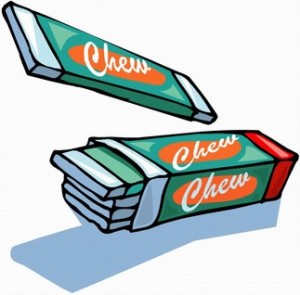 Can a sugar alcohol found in many chewing gums, mints and candies help prevent gum disease and improve rates of premature birth in Malawi?
That's a question Dr. Kjersti Aagaard, assistant professor of obstetrics and gynecology at Baylor College of Medicine hopes to answer with a $250,000, two-year Saving Lives at Birth grant.
She was recently announced as one of 19 finalists to receive seed grant funding—pending final contract negotiations—as part of an initiative launched by the U.S. Agency for International Development, the Government of Norway, the Bill & Melinda Gates Foundation, Grand Challenges Canada, and The World Bank to improve maternal-newborn health in developing countries.
"Preterm birth is a tremendous maternal and newborn health problem in Malawi," Aagaard said. "Rates of preterm birth in Malawi are double that of the United States and almost triple that of the rest of the developed world. This is compounded by that fact that the overwhelming majority of these babies born prematurely will not survive due to the lack of neonatal care resources."
Relation of gum disease and preterm birth
Aagaard's grant will allow her and her team to further study the prevention of periodontal disease, or gum disease, in relation to preterm labor in Malawi by using a simple and novel approach – supplying Malawi women with a variety of chewing gums, mints and candies that contain a sugar alcohol called Xylitol.
There is well-documented research that gum disease is a risk factor for preterm birth in both the developing and developed world, Aagaard said.
"We have known for nearly four decades that there is a strong relationship between maternal gum disease and preterm birth. However, based on several very well done clinical studies we also know that treating gum disease during pregnancy does not seem to have a significant, beneficial impact in that pregnancy," said Aagaard. "While it does no harm, and does improve the health of the gums, it was not enough to prevent preterm birth."
"The next logical question is what about interventions that prevent rather than treat gum disease? If treatment doesn't seem to make an impact, will primary prevention reduce the rate of preterm birth?" she said.
"In our application for this grant, we were tasked with coming up with a novel, meaningful and cost-efficient way to impact the Malawi maternal and newborn health community on a population-wide level," said Aagaard. "That's where Xylitol comes in."
Why Xylitol?
Previous studies have linked chewing gum, candies or mint with Xylitol to prevention of gum disease, Aagaard said.
"How Xylitol works at a molecular level is still unclear. We do know from several studies that habitual consumption of Xylitol reduces a certain bacteria (Stretococcus mutans) in the mouth, throat and nasal passages that contributes to tooth decay," said Aagaard. "What we found especially intriguing was studies from Finland which demonstrated that mothers who are breastfeeding and chew gum with Xylitol prevented gum disease and cavities in not only themselves, but in their children ."
These observations most likely speak to how our body site microbiomes (the profile of the bacteria that live within the body) are interrelated, and how the microbiome of a mother can affect her offspring's microbiome, she said.
An important benefit is that Xylitol is widely available, approved by the U.S. Food and Drug Administration and World Health Organization and inexpensive.
Aagaard said the research team plans to use a variety of different gums, candies and mints containing Xylitol.
"We plan to not follow individual women but the impact on the population as a whole," said Aagaard. "We will look to see if there is an impact on the incidence of preterm birth in Malawi across regional cohorts."
Global impact
A broader goal of the project is to build lasting, sustainable partnerships in the region, Aagaard said. "Because of the low costs involved with this interventional project, we will be able to allocate resources to build the necessary infrastructure in a mentored partnership with skilled providers in the region."
"This will give us an opportunity to build on existing relationships with local health care providers in Malawi," said Aagaard. "We are fortunate to benefit from the strong relationships in the region that have been built through the Baylor College of Medicine-Abbott Fund Children's Clinical Centre of Excellence in Lilongwe (the capital city of Malawi)."
Aagaard and her team will bring new expertise and educational resources focusing on maternal-newborn health, recognition of the signs and symptoms of preterm birth, previous history of preterm birth, the importance of nutrition, and diagnosis of gum disease.
"Dr. Aagaard's project is incredibly innovative. The potential of her project, along with the other Saving Lives at Birth grants, is massive and will improve the health of women all around the world," said Dr. Michael Belfort, chair of obstetrics and gynecology at BCM and obstetrician and gynecologist-in-chief at Texas Children's Hospital. "Within our Center for Globalization and Texas Children's Center for Global Health, this is one of the first of many future projects expanding our sphere of research into the global arena."
Dr. Heather Machen, assistant professor of pediatrics – emergency medicine at BCM, is a potential co-recipient of another Saving Lives at Birth grant along with Rice University colleagues on an inexpensive and portable device to help babies with underdeveloped or weakened lungs breathe naturally.
(Visited 3 times, 1 visits today)
Subscribe to our Youtube Channel :