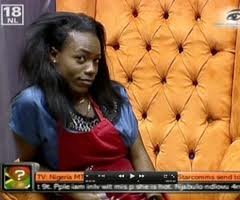 Over 10 Big Brother Amplified (BBA) former housemates reunited in Nairobi over the weekend.
Among those in the exciting Nairobi tour was BBA winner Wendall (Zimbabwe), Hanni (Ethiopia), Vina (Nigeria) Danny (Ethiopia), Kim (Zambia) Mumba (Zambia), Felicia (Malawi), Bernadina (Namibia), Zeus (Botswana), Lomwe (Malawi) and Millicent and Nic from Kenya.
The continental reality TV celebrities were accorded a heroes reception complete with motorcades and red-carpet reception.
They had a date with the Prime Minister's wife Ida Odinga and Nairobi City Town Clerk Phillip Kisia before carrying out charity activities in and outside Nairobi.
"I didn't expect Nairobi to be such a beautiful city with such welcoming people. I am really enjoying myself," Kim told MondayBlues.
"I had never seen jiggers before I came here and it is a pity to see poverty-stricken people suffer like this. I think we should all work to eradicate the flea once and for all," she noted, referring to their Saturday tour of Thika where over 500 jigger-infested residents were attended by the former BBA housemates.
The celebrities undertook tree-planting exercise in honour of the late Green Belt Movement founder and Nobel Peace Prize winner Wangari Maathai.
On Saturday, the stars were treated to a red carpet reception VIP party at Club Galileos in Westlands.
It is the first time in the history of the continental DSTV owned reality TV show that such a huge number of housemates are having a reunion.
The five-day tour was organised by Ahadi Kenya Trust and sponsored by Samsung.
Subscribe to our Youtube Channel: