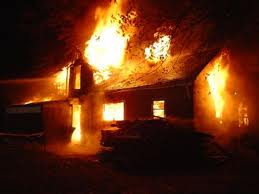 LILONGWE: Because dad was flirting with a woman next door, his two sons decided to torch the house the woman lived in.
They did and together with the house, two children got burnt and died. The woman-target was also hurt and died.
The woman was hurt in her house in area 23 in Lilongwe recently on claims she was flirting with a neighbor's hubby.
Police say Estere Maganiza died Monday November 7 in the morning at Kamuzu Central Hospital in Lilongwe.
It is alleged that on October 28 two brother sons to the said man set the woman's house ablaze as a way of punishing her for having a love affair with their father.
After the incident, Mrs. Maganiza and her two children were hospitalized at Kamuzu Central Hospital.
The two children died on October 29
Subscribe to our Youtube Channel: