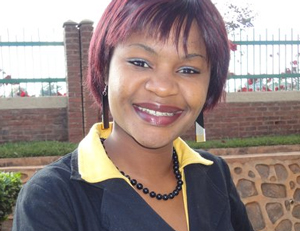 As the tobacco marketing season draws to a closer, Malawi has so far sold about 223 million kgs of the gold leaf out of the projected 225 million.
Tobacco Control Commission (TCC) says from the sales, the country's main forex exchange earner has fetched around US$276 million (about 4.7 billion Malawi Kwacha) translating into a unit price of US$1.24 per kg.
This is a slight improvement from the 2010/11 season when the country earned $267 million, then a big drop from the $363 million the nation earned during the 2009/2010 marketing season.
TCC Chief Executive Dr. Bruce Munthali said on Monday, buyers continue the purchase of the remaining two million kgs at Lilongwe and Chinkhoma (Kasungu) Auction Floors which are still open.
This is contrary to recent media reports which indicated that government would buy the reported 15 million kgs remaining leaf heaped in the auction floors.
"That was just an anticipation, but buyers are now buying and everything is on course. From the projected 225 million kgs, we have already sold 223 million and we are working on selling the remaining two million kgs," explained Dr. Munthali.
Limbe Auction Floors closed some four weeks ago while Mzuzu closed last week leaving the two central region tobacco floors.
The chief executive said due to various factors that have affected the marketing season like low prices and high rejection rates, TCC will be forced to limit and regulate tobacco production by introducing quota system for the next growing season.
"It has been a prolonged marketing season due to various factors. The prices were very low and we also experienced a lot of rejection," he said.
Dr Munthali said regulating tobacco production would help growers to have ample time for caring their leaf and increase its quality.
During this season, tobacco sales have been suspended several times because growers were not satisfied with the prices offered by the buyers and the rejection rates of their tobacco, which they felt was not in good faith.
Tobacco accounts to up to 70 percent of the country's foreign exchange earnings and is probably the most important cash crop in Malawi.
Subscribe to our Youtube Channel: