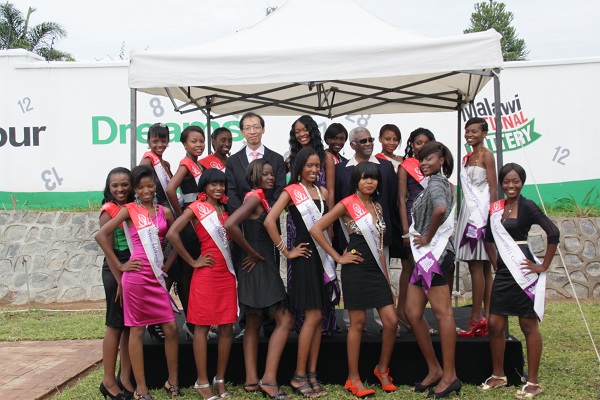 (Malawi Democrat)-Miss Malawi 2012 organisers, Artistic Agency on December 12 unveiled 15 contestants for the crown to be held on December 23 2011 at the Sunbird Capital Hotel in Lilongwe.
The pageant contestants are; Mavis Ngulube, Kate Maseko, Pamela Mazengera, Martha Alice Banda and Zindaba Lungu from the Southern region.
From central region, the contestants area: Tapiwa Mayuni, Camilla Jussab, Esther Ravat, Mayamiko Mussa, Nelly Kilembe and Rachel Mkandawire.
The Northern Region will be represented by Suzan Mtenga, Domoni Martha Banda and Twapasha Kamwambe.
According to the agency creative directors, the beauty models will go into boot camp in Lilongwe until event, according to Vitu Kamanga and Tadala Chankhaza of Artistic Agency.
National Lottery Group are among the top sponsors of the beauty pageant and says they have spent over K3.3 million towards the organisation of the competition including paying for a specially designed crown to be donned by the winning contestant who will join the reigning beauty queen Faith Chibale as the company's corporate brand ambassador.
Subscribe to our Youtube Channel: