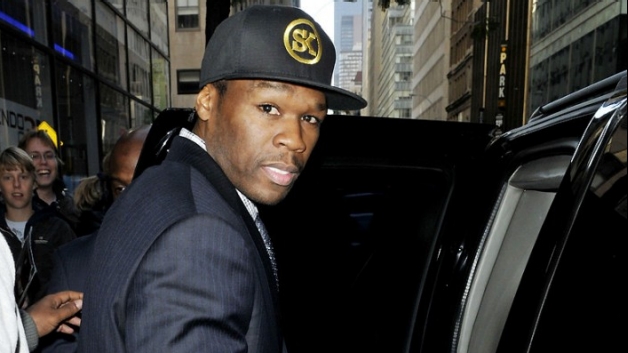 Rapper 50 Cent has flown to Africa to visit some of the region's most deprived areas as part of his ongoing campaign to help impoverished children.
The In Da Club hitmaker has launched a new drink, called Street King, to raise funds for his charity drive, which aims to feed one billion kids.
He joined officials from the World Food Program in Dolo, Somalia on Wednesday to see first-hand the effects of the devastating famine which has ravaged the region.
The hip-hop star then jetted to Kenya and talked to residents of a slum, and he admits the visit has pushed him to ensure his campaign is a success.
He says, "To meet those kids was so inspiring, they have nothing, yet they are so positive and optimistic. I want to do my part so they get food and an education. I hope more people will join me to help end this devastating situation."50 Cent is putting his money where his mouth is. The rapper and philanthropist has traveled to Africa to create awareness around hunger and poverty issues as a part of his Street King campaign.
Fif is currently traveling through Kenya and Somalia, accompanied by ABC News reporter Dan Harris, who is documenting the journey for Nightline.
The G-Unit general posted pictures to his Facebook and Twitter account yesterday that show him during a visit to a refugee camp in Somalia.
"At times today, this [very] confident rapper was left speechless," Harris tweeted of that particular visit.
Part of 50's mission in Africa is to rally awareness for the impoverished nations, and he did so by showing proof in photos he posted to his Facebook account.
"I'm in Somalia this week to show the world the devastation that is taking place," he wrote. "Children going hungry everyday, even dying everyday from hunger. I am going to keep sending thru images from out here. I need you to take these photos and re-post to your friends. The world needs to see what is going on."
Street King is an energy shot created by 50, partial proceeds of which go to battling hunger in impoverished countries. In recent months, the rapper has devoted much of his star power to generating support for the drink and its cause.
Subscribe to our Youtube Channel: