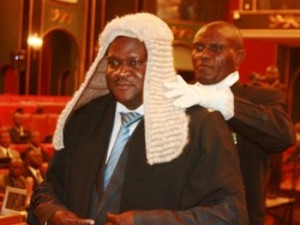 Speaker of the National Assembly, Henry Chimunthu- Banda, who is also Regional Representative for Central Africa in the Commonwealth Parliamentary Association (CPA), attended the Commonwealth Day celebrations in Zambian.
Addressing the Zambian National Assembly on Monday, Banda congratulated the Zambian nation for recent successes it has registered in last year's Presidential and parliamentary elections as well as winning the 2012 edition of the African Cup of nations.
"We wish to congratulate you, Mr. Speaker, for your election as head of the legislature in Zambia and all members of the Zambian Parliament following the historic, peaceful and credible elections of September last year.
"In the same breath, I cannot resist the opportunity to once again congratulate the Chipolopolo boys for the glory they brought not only to the Zambian soccer fraternity but the entire families of SADC and of course Commonwealth member States," he said.
On the theme of the day which is 'Connecting Cultures' Chimunthu- Banda said countries should realise that despite having a variation of cultures, Commonwealth countries have the same direction of creating a peaceful existence of humanity.
"Turning to the event of today, we have all reasons to celebrate our diversity in our various cultures. Despite the differences in our cultures, we all share the same goal of making the Commonwealth a better place for the future generation," he said.
He advised that learning about each other's culture is a way to assist nations to better understand each other's thinking and approach to life which will in turn help them to overcome prejudices they might harbour towards one another.
"It will help young people learn that there can be little celebration of life where there is monotony," he said.
He also urged African nations to guide their cultures through the building in young people an appreciation for the African culture.
Subscribe to our Youtube Channel: