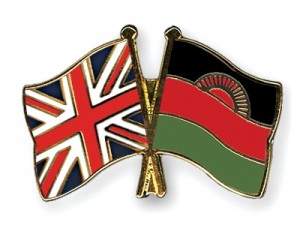 On her first official day of duty, President Joyce Banda has announced that she has been speaking to donor partners who have promised her support towards Malawi's economic recovery.
Banda disclosed at a press conference earlier today that she has spoken to donor partners, inside and outside the country, on the economic challenges the country is facing and pressed on them to resume relations with the country.
She said the donors would discuss with the government on support to the country's economic recovery and development plans.
Since Friday when she met local diplomatic leaders, Banda has spoken to United Kingdom Minister for Africa Henry Bellingham who indicated that a new envoy would be sent to Malawi as part of the restoration of relations between Malawi and Britain which soured after the government expelled High Commissioner Fergus Cochrane-Dyet.
"I assured Rt Hon. Bellingham that I am personally committed to ensuring that the government of Malawi addresses issues that negatively affected our relations," she said.
To US Secretary of State Hillary Clinton, Banda impressed on her to consider lifting the suspension of Millennium Challenge Corporation (MCC) compact for Malawi for the energy sector totalling US$350 million (about K54 billion) which was suspended due to poor economic and political governance and abuse of rights and freedoms.
On this, Banda was yesterday afternoon expected to speak to MCC chief executive officer Daniel Yohannes on the way forward on MCC negotiation and resumption of the programme.
Banda says she told Clinton that her government was committed to restoring rule of law, respect for human rights and freedoms and demonstrating good economic governance, starting with making sure Malawi has a programme with the International Monetary Fund (IMF).
"Secretary Clinton indicated to me that the US government will ensure that discussions on the MCC are resumed as soon as possible," Banda told the media.
The new president is also expected to hold discussions with Baroness Catherine Ashton, European Union representative for Foreign Affairs on EU support to Malawi.
Banda also spoke to President of Zambia Michael Sata on the restoration of cordial relations between the two countries "not that they were severed but it's important", Banda said.
The new president also disclosed that a cabinet meeting scheduled for Thursday will also ponder whether Malawi should host the July African Union summit, which she previously opposed on the argument that Malawi had a lot of economic challenges to deal with.
The AU summit will cost Malawi at least a K1 billion and government can only seek financial assistance from the AU secretariat if absolutely necessary, Banda disclosed.
(Visited 20 times, 1 visits today)