Big Brother Africa (BBA) Amplified representative Felicia Ngoma has landed herself a job with the National Lottery Group.
Felicia, who represented the country alongside DJ Lomwe in the Big Brother show, confirmed she is now working for the lotto company.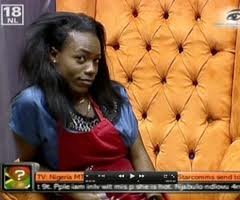 "Yes, it's true I am working for the company and I am happy and I owe this to God," she said.
Felicia said she was working as the marketing manager for the North and Centre. The opportunity offer her a chance to continue with her passion after she revealed during the BBA show last year that she was doing marketing at a family owned business
The 24-year-old could also not shed more light as to when she started working for the company.
Meanwhile, Malawians should brace themselves for the BBA Stargame which starts on May 6 in South Africa.
MultiChoice Malawi regional manager Titania Katenga-Kaunda said once again this will be an exciting reality show which will bring lots of surprises.
"Malawians should get glued to their screens once the show starts on May 6 and see who will represent the country. It will be exciting as this time the housemates will be in pairs. M-Net and Endemol are making all the necessary preparations and Coca-Cola is sponsoring the show," said Katenga Kaunda.
Close to 30 pairs auditioned for this year's show. The winner will cart home a US$ 300,000 (about K60 million) prize.
Subscribe to our Youtube Channel: