People's Party has shifted its first convention from June to September this year.
Earlier in the year, the party announced that it would hold its convention in June.
But in an interviewon Sunday, PP's publicity secretary Steven Mwenye said a number of factors have caused the change.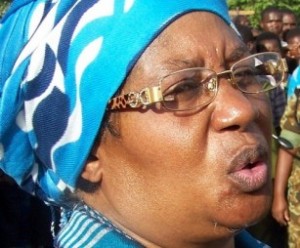 "We have shifted our convention to either August or September this year. As you are aware, the country is mourning the death of the former president [Bingu wa Mutharika]. The mourning period ends next month. Again, the government has also announced that it will go ahead with plans to host African Union summit in July. We can therefore not go ahead with plans for our convention," Mwenye said.
According to Mwenye, there are also other logistic arrangements which have to be looked at before they hold the convention, including accommodation for delegates to the convention. He said the party plans to hold the convention in Blantyre.
Since President Joyce Banda became president of the country on April 7, after the announcement of the death of president Bingu wa Mutharika, many high profile politicians have been flocking to the PP.
Notable among them are former vice president Cassim Chilumpha who dumped United Democratic Front (UDF), Blantyre Rural East legislator Henry Phoya who ditched Malawi Congress Party (MCP) and Maravi People's Party (MPP) president who last Thursday joined PP and announced the dissolution of his party.
It is however not clear on whether the new entrants will be eligible to contest for positions at the convention.
Other PP sources have however said the party's draft constitution states that for a person to be eligible for any position in the party, he or she has to be a member for at least a year.
PP was registered in July last year after a protracted court battle on various issues, ranging from the name of the party to the party's colours.
Subscribe to our Youtube Channel: