Malawi's former Youth Development and Sports minister Symon Vuwa-Kaunda on Saturday displayed sheer modesty when he pledged to support his successor Enock Chakufwa Chihana.
Vuwa-Kaunda also stressed that he is not bitter with State President Joyce Banda's move to drop him from Cabinet, saying he will support her programmes.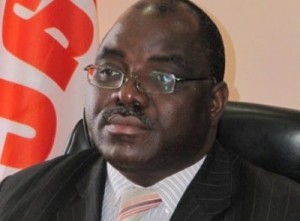 Sounding ice-cool in an interview from Lilongwe, Vuwa-Kaunda said: "First and foremost, let me make it clear that I am not bitter for having been dropped from Cabinet. Instead, I thank Her Excellency for offering me an opportunity to work with her because had she wanted, she would have dropped me soon after her ascendancy to the presidency.
"That she granted us an opportunity to work with her for a couple of weeks was in itself a great honour, and I will continue supporting her with or without a position."
The former Sports minister also said ministerial positions are not for life.
"There are 14 million plus Malawians, therefore, it is only fair that others should also serve Her Excellency. It is her prerogative to appoint ministers into the Cabinet.
"For your information, this is not the first time I have been dropped from Cabinet. You may recall that at a certain point, the late president Bingu wa Mutharika left me out of the Cabinet. So, let us all join hands in supporting Her Excellency's development programmes," said Vuwa-Kaunda.
He expressed gratitude to the President for having approved the Flames trip to China, saying it was a confirmation of her willingness to take sports to greater heights.
The Nkhata Bay Central parliamentarian also pledged support to his successor.
"In fact, I am excited that the one who has succeeded me is my own brother Enock.
"He is a brilliant young man who is also sports-oriented and very capable. The fact that he took part in sports during his school days and served as special adviser to the president on youth affairs speaks volumes of his abilities," he said.
Chihana on Saturday said he needs to be briefed by officials from his ministry, Sports Council and associations before he can promise anything.
"I have just been appointed and I have not been in office yet.
"I need to be briefed by relevant officials on the challenges and then I will be able to map the way forward. I think the most important thing is to work as a team," he said.
Commenting on the lack of sponsorship in sports, Chihana also hinted on possibilities of exploring sponsorship avenues from beyond the borders.
"As I said, I need to understand the challenges to appreciate the situation. Maybe we can go beyond borders to look for sponsorship because with dedication and team work, anything is possible," he said.
Chihana said he is not a new person in the field having played football in his school days.
"I used to play as number seven before I switched to right-back position in my secondary school days at Kasungu and then St John Bosco.
"In fact, while at St John Bosco we even qualified for the finals of the National Schools Tournament," he said.
Subscribe to our Youtube Channel: