The Malawi Law Society on Thursday convened a meeting where among others they discussed attempts by former ruling DPP ministers to prevent Mrs. Joyce Banda from taking over power after President Mutharika's death.
Malawi Law Society Secretary Bright Theu told Zodiak Online that resolutions made at the Thursday meeting will soon be made public.
Speaking at a press briefing in Lilongwe Friday Morning President Joyce Banda also hinted that she wants an investigation into attempts by some DPP ministers to prevent her from ascending to the highest office in the country.
"Until today nobody has told me formally what transpired but individual ministers who were involved in the plan revealed to me what was going on" She said.
The president continued to say: " I don't even know when president Mutharika died. Some placards had 6th April others 7th April, I don't know which is which?"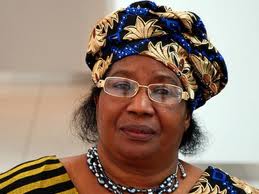 President Banda pointed out that it is not a matter of herself being slapping but about this country.
Zodiak Online discovered that at the meeting they discussed options of establishing a commission to investigate the events between the death of president Mutharika and Joyce Banda's ascendancy to power.
Mr. Theu said "the meeting discussed a number of issues of public interest among them the recent transition of power and the allegations that some ministers were ploting a coup".
After the death of president Mutharika on April 5, some DPP ministers wanted to overrun the constitution and swear in president Mutharika's young brother Peter.
On April 6, five cabinet ministers including former Minister of Information and Civic Education Patricia Kaliati convened a midnight press conference to announce that Joyce Banda, Vice then, was ineligible to become president of the country
Subscribe to our Youtube Channel: