Malawi has signed a partnership agreement worth $13 million (about K2.1 billion) with the Iceland International Development Agency (Iceida) for the implementation of the Basic Service Programme in the district of Mangochi.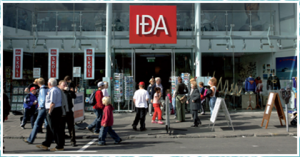 Iceland has been supporting Malawi in the implementation of a number of programmes in Traditional Authority Nankumba in Mangochi for the past 20 years, but Iceland last year closed the programs due to unspecified reasons.
Speaking during the signing ceremony, Iceida country director Steffan Hafstein said following the closure of the programme, the agency engaged the Ministry of Local Government and Rural Development in discussions that resulted in the development of the Mangochi Basic Service Programme.
"In this new programme, our agency will scale up its operations to cover four new traditional authorities of Mponda, Chimwala, Chowe and Namavi," she said.
The Minister of Local Government and Rural Development Grace Maseko said the government was expecting more people to be reached with such development interventions.
The program has four areas of focus, namely, capacity building and technical assistance, water and sanitation, education and public health.
(Visited 19 times, 1 visits today)