The electricity problem in Malawi will shortly be history following an agreement signed by Malawi and Mozambique on Saturday.
AFP News Agency reports that Malawi president Joyce Banda and her Mozambican counterpart Armando Guebuza signed the pact in Maputo for Lilongwe to tap power from Cabora Bassa hydroelectric dam.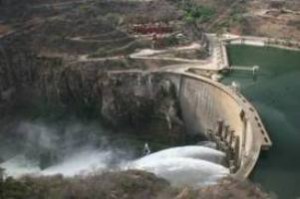 This is the first step to restore troubled relations between Malawi and Mozambique which soured during Prof. Bingu wa Mutharika's reign.
"The heads of state agreed in the Mozambican capital Maputo to revive a plan to supply electricity from Mozambique's
Cabora Bassa hydroelectric dam to its energy-starved neighbour," wrote AFP.
AFP quotes Malawi's Foreign Minister Ephraim Chiume as saying, "in Malawi we are short of power. This is having a negative impact on industry. Things have stalled but we hope we can have this project up and running soon. We are desperate for power."
First proposed in 2008, the project stalled because of cost concerns.
Mutharika notoriously cut short a 2009 state visit amid a diplomatic spat when Malawian police mounted a cross-border raid into Mozambique.
Since she took over upon the death of Mutharika, President Banda has gone to great lengths to rebuild relationships that collapsed under Mutharika's authoritarian rule.
"In Malawi with our new president, we are trying to open a new chapter," said Chiume.
"We want to ensure the bonds of friendship are enhanced … and misunderstandings unblocked."
A more recent spat turned around landlocked Malawi's ambitions to export down the Zambezi river, much of which passes through Mozambican territory.
Mutharika even inaugurated a river port for this in 2010 without an agreement, after Mozambique confiscated trial barges sent down the river.
Built in 1974, Cabora Bassa only began turning a profit in 2010, three years after the building of a line to South Africa, which buys 65 percent of the dam's output.
(Visited 40 times, 1 visits today)