The ruling on whether fugitive suspected murderer Misozi Chanthunya will be extradited to Malawi will be made on May 24 when he will appear in a South African court for hearing.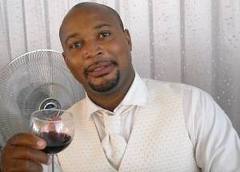 Meanwhile Ministry of Justice Spokesperson Apoche Itimu has confirmed that government will send a delegation from the ministry to attend the hearing.
"There will be some officials from our ministry to witness the proceedings in South Africa but I should point out that the decision to bring him (Chanthunya) to Malawi rests in the courts in South Africa," said Itimu.
Chanthunya, accused of gruesomely killing her pregnant girlfriend Linda Gasa, was arrested in Rustenburg- South Africa by Interpol on January 23 after being on the run for a year.
Gasa was found entombed in Chanthunya's private cottage in Mangochi in September 2010.
It is reported that the two went to Mangochi to discuss the pregnancy which Chanthunya wanted aborted but the girlfriend refused.
Since his arrest the South African government has been processing his extradition to answer murder charges in Malawi.
(Visited 77 times, 1 visits today)