Lilongwe North East MP (MCP) Maxwell Thyolera on Wednesday irked colleagues from the former ruling DPP when he said the late president Bingu wa Mutharika was dictatorial.
Thyolera made the remarks during his contribution to the Business Registration Bill when he said many foreign investors pulled out of Malawi because the country was being ruled by a dictator.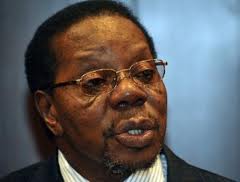 Said the MCP legislator: "Malawi was going through economic nationalisation when a few companies were being protected and because of political instability, some companies closed down because Malawi was being ruled by a dictator."
His remarks attracted angry points of order from the Democratic Progressive Party (DPP) benches, with Ntchisi North MP Herbert Bimphi disputing the issue and some DPP MPs shouting: "Anapha a Gadama ndi Bingu? [Was it Bingu who killed Aaron Gadama?]."
Despite the protest, Thyolera stood his ground that the July 20 demonstrations and protests were proof that the country was being ruled by a dictator.
Another point of order came from Chikhwawa East MP Ragson Kamunda Chirwa who said: "It is out of order insinuating that the political environment was not good for businesses. The MCP enacted the Forfeiture Act, why didn't the honourable member mention the Forfeiture Act as well?"
Deputy Minister of Transport and Public Infrastructure Sosten Gwengwe further irked the DPP camp when he said the country's political outlook under DPP was in decline—with the business environment not being conducive. He said he was only thanking God for His intervention on the situation.
His remarks irked former deputy minister Nicholas Dausi who retorted: "I think we are all human beings. When there is joy, let us share the joy; when there is sorrow, let us share the sorrow, and when there is death, let us share the grief."
DPP, which won a majority during the 2009 general elections, has found itself on the opposition side in Parliament after the death of Mutharika on April 5 2012. Commentators have argued that DPP has found itself in the awkward position because it expelled the party's then first vice-president Joyce Banda, who was serving as State vice-president.
Following her expulsion, Banda formed the People's Party (PP) which has since found itself at the helm after her rise to the presidency in line with constitutional order.
(Visited 23 times, 1 visits today)