A villa along the Blantyre-Lilongwe road owned by the PS in the Ministry of Tourism, Theresa Senzani, is what attracted the Anti-Corruption Bureau to start investigating the PS who is now under an arrest.
FaceofMalawi has gathered that ACB got curious after seeing the villa and when it was learned that the villa was built by a PS in government which has been rocked by a cash leak, that was when their tracing started.
Surprisingly, Senzani's company was among a list of companies mentioned in connection to the looting at the Capitol Hill. The company, it has been reported,  was one of those that received no payment for what it never did and was deleted from the IFMIS server if not for the information that was retrieved offshore.
In announcing the list of companies that had benefitted from the Capitol Hill loot in what has largely become to be known as the Galaxy bomb, Galaxy FM radio presenters announced the same company with the same owners even though some quarters have dismissed as rubbish what Galaxy FM announced that Sunday afternoon.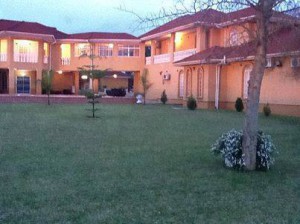 Subscribe to our Youtube Channel: