Embattled Director of Legal Affairs in the Peoples' Party (PP) who has since contested his suspension from the party, Ralph Kasambara, yesterday took Nkhatabay North east by storm when he went there for the first time after his release from a detention by the order of the Supreme Court.
Kasambara, who used to be close to President Banda before falling out of favour with the first woman President for Malawi, went back to the constituency he wants to take over yesterday and the people welcomed him with a kindness and affection that could make President Banda and the entire PP politburo green with envy.
So far, Kasambara has been engaged in legal battles with his former party and recently he was quoted in the media as claiming that his former party was planning to assassinate him. The Police rubbished the claim and said that Kasambara was just being paranoid to even think like that.
Meanwhile, his original charge of attempting to murder the Budget Director, Paul Mphwiyo was withdrawn and in its place was brought the charge of conspiracy to murder.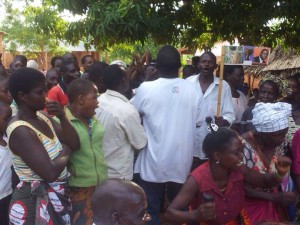 Subscribe to our Youtube Channel: