It's been revealed that about 300 artist are expected to perform at the lucrative Lake of Stars Festival to take place at Sunbird Nkopola in Mangochi this weekend on the 26 to 28 September.
Speaking to different media houses, Lake of Stars Founder Will Jameson on Tuesday said that they are almost ready for the festival and that they are looking at nothing but the best with 300 individual artists from musicians, poets, visual artists and DJs among others set to perform.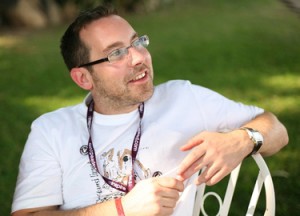 Asked whether they have finalised signing contracts with all the artists performing, Jameson revealed that: "77 acts have signed contracts and everything should be done by Thursday (today). We are at the moment sending information packs to all the artists."
Jameson also said that equipment to be used during the festival will be flown in the country from Manchester in UK and that it should be in by Thursday (today).
"DHL Express which is our logistics firm will be flying the one tone sound and lighting equipment from Manchester and by the time the show starts everything will be set," he said.
60 people who will be part of the production team will be arriving from South Africa and United Kingdom, said Jameson.
So far we have sold 1200 tickets ahead of the festival with 900 tickets selling in Malawi and 300 tickets from Europe, he said.
"We want more people to be part of this festival, there are lots of offers to get tickets cheaper and one of them is through our mobile partner TNM using Mpamba and you get the ticket on a discount and also through our media partner Times TV," exclaimed the founder.
This year's festival returns to the beaches of Lake Malawi after a two-year break and so far there are lots of expectations from people. Hope to see you there.
(Visited 41 times, 1 visits today)