Vice-President (VP) Saulos Chilima yesterday surprised many people as he drove by himself to pray at the new Mponela Catholic Church.
Chilima was spotted by a Malawi Police Service traffic officer who was directing the VP's motorcade, in his personal Mercedes Benz with personalised registration SKC 7733 leaving alone with no escort.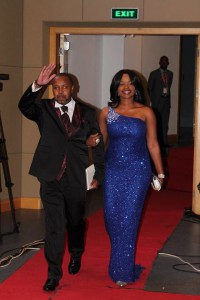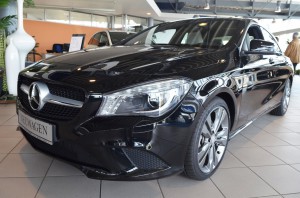 'ÄúChilima is so humble and down to earth. Look, he is driving by himself,'ÄĚ chorused three men who lined up to watch the VP park and alight from the vehicle.
According to officer in the Office of the Vice-President, Pilirani Phiri, revealed to FaceofMalawi reporters that it should not come as a surprise as it was not the first time that the VP had driven by himself. He said Chilima does so in Lilongwe when going to church on Sundays.
'ÄúHe likes driving by himself when going to church. Naturally, in my opinion, this makes him feel he is going to church as an ordinary human being to praise God and not as Vice-President of the Republic of Malawi,'ÄĚ said Phiri.
Phiri further said the VP was invited to attend mass as a Catholic at the new church.
Phiri also added that some time back when the VP was serving as Airtel Malawi managing director, he contributed 200 bags of cement towards the church project. Yesterday, he pledged a further 200 bags of cement.
The building is now nearing completion and the church used Sunday's mass to raise funds.
(Visited 43 times, 1 visits today)
Subscribe to our Youtube Channel :
Follow Us on Instagram