Zambia's former Bigbrother Africa The Chase and rapper Cleo Ice Queen is expected to date Malawi later on this month.
Cleo is set to have some gigs in some of the countries major cities. The rapper is to be supported by some Malawian artists.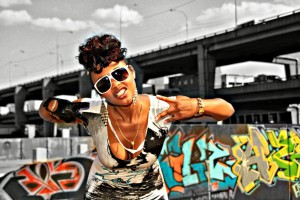 Ice Queen will headline a DJ Cool's tour, labelled Summer Returns, to be held in Malawi's three major cities over the last weekend of November.
Cleo will also be performing with the likes of Gwamba, Lulu and Mathumela Band, radio presenter-cum-artist Diktator, club and radio DJ Scarpper, Janta and DJ Cool.
"It is all about celebrating summer. It is about bringing artists and DJs together to give Malawians the best entertainment," said DJ Cool.
He said apart from Club Amazon and Blue Elephant, they will also hold afternoon shows at Shire Highlands in Blantyre and Mzuzu Tourist Lodge in Mzuzu.
(Visited 66 times, 1 visits today)