Pharmacy Medicines and Poisons Board (PMPB) which of recently was holding a cleanup exercise in Mangochi, as a way of ensuring that medicinal products sold to Malawians are safe, effective and of good quality, has impounded counterfeit and unlicensed medicines worth over K10 million from unlicensed traders in the district.
Speaking during the destruction of the medicines in the district, Registrar of the Board Godfrey Kadewere said the board carried out the operation as part of its campaign against illegal medicine vending and trading in counterfeit medicines common among many traders.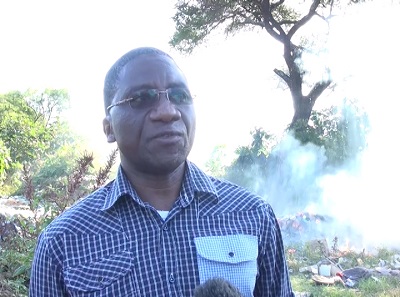 "The board exists not to condone selling of medicines from open markets, selling of medicines from unlicensed business premises, selling of any unapproved medicines from any premises that include counterfeited medicines," he said.
"In simple terms, for medicines to be sold in Malawi require that the place of business, the medicine and the person should all be licensed by the PMPB. Any member of the public concerned about his or her health has a right to demand to see these licenses from those who deal in medicines otherwise they can check the facts with us." Kadewere added.
The Board expressed concern that many business people are attracted to trade in medicines but without these licenses doing so illegally and without regard to other people"s health.
"Evidence shows that other business people are still attracted to the illegal trade and this has prompted the PMPB to change approach to include its stakeholders in the combat of the vice and has been extended to include the fight against the circulation of any counterfeited medicines on the market."
Kadewere appealed to members of the general public to buy or access medicines from authorized hospitals, health centres, clinics, retail pharmacies, and medicine stores that are in turn required to exhibit their operating licenses.
"In so doing two advantageous things are most likely to happen; the open market (illegal vending) which mostly survives on stolen supplies from elsewhere will be killed off and as a result shortages in hospitals could be markedly reduced."
The clean-up operation is expected to be ongoing involving the Pharmacy, Medicines and Poisons Board, police, local medicine manufacturers, media and members from town councils.
The operation was carried out at Mangochi boma, Makawa Trading centre and Chiponde market near Mozambique boarder.
(Visited 14 times, 1 visits today)
Subscribe to our Youtube Channel :