The list contains information about celebrities who are Muslims, some of them were raised in Muslim homes, while others embraced the religion later in life.
Akon: Singer and rapper Akon grew up in Senegal practicing Islam. The hip-hop star has stated in the press that he is Muslim and that his full name is Aliaune Damala Akon Thiam. As part of the Muslim culture and religion, Akon admitted to having multiple wives, stating that one woman could never satisfy any man.
In his song Senegal he says, "So what you know about how God comes first in our lives, everything that we do is for Allah."
Mike Tyson: The former boxing champion Mike Tyson was sentenced to prison for rape, and converted to Islam while in prison. Not many knew of his conversion until Tyson publicly tweeted a photo of himself performing the Umra pilgrimage in Mecca in 2010, in front of the Holy Kaaba.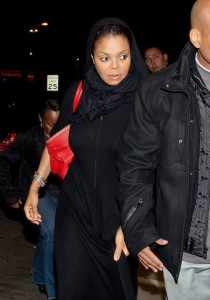 Janet Jackson: Raised a Jehovah's Witness, the songstress converted to Islam after she married Wissam Al Mana in 2013.
Ellen Burstyn: The Emmy-winning actress, famous for roles in The Exorcist and Requiem For A Dream, follows Sufi Islam, but says she believes in aspects from many major religions.
Amal Clooney: The human rights lawyer who married actor George Clooney comes from a Muslim background and according to some reports is still a Muslim herself. Her father is Druze, an offshoot of Islam, and her mother is a Sunni Muslim.
Zayn Malik: Zain Javadd "Zayn" Malik is an English singer and songwriter, and a former member of the boy band One Direction, was raised a Muslim. Conservatives, however have criticised him for what they perceive to be contradictions between its doctrine and his lifestyle.
Subscribe to our Youtube Channel: