Famous American actor Sylvester Stallone recently made a very important decision in his life. And it's not another blockbuster film. Stallone announced that he "has surrendered his life to the Lord Jesus Christ.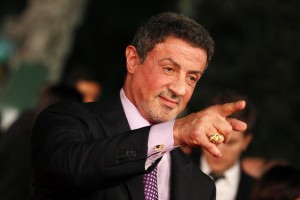 Stallone made this life-changing announcement before releasing his latest ROCKY movie. However, his "public announcement" wasn't covered by the news media. If he had announced he was GAY, all the media, the TV shows and newspapers would have given it full coverage.
That's why we decided to cover it here, because there was a great celebration that took place in Heaven. Let's all share this and celebrate it! BLESSINGS TO YOU, BROTHER SYLVESTER!
(Visited 45 times, 1 visits today)