Malawi prison music group, Zomba Prison Project has been nominated for the 58th Grammy awards.
The nominations which were released on Monday confirm that the local outfit has been nominated for Best World Music Album Award with Kendrick Lamar leading all nominees with 11, The Weeknd and Taylor Swift each having 7 nominations.
Zomba Prison Project has one album "I Have No Everything Here" which was recorded in prison by Grammy-winning producer, Ian Brennan in 2013.
According to sixdegreesrecords.com website report, in the summer of 2013, Grammy-winning producer, Ian Brennan and his wife, Italian photographer and filmmaker, Marilena Delli, traveled to Malawi and Mozambique specifically to document and record the music of prisoners at the maximum security prison in Zomba.
"While in search of artists, the pair had previously traveled to Rwanda, South Sudan, Palestine, Nairobi, and Algeria amongst other countries and these efforts produced multiple albums, often the first ever released internationally from the respective regions and/or in their local languages," reads the report in part.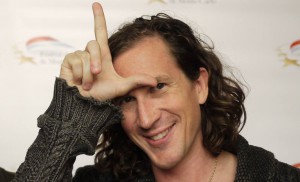 "There is a stark difference between the male and female sides of the prison. The men have an organized band and were very particular about how they were to be recorded. The women on the other hand are without instruments— except for drums made from buckets— and they claimed to not write songs.
But, in fact, without much encouragement, the women stepped forward one-by-one with stunningly personal tunes like 'I Kill No More'," reported Brennan.
The report further stated that through the Zomba Prison project, three of the women involved have gained release from their sentences. And three other cases are now actively under review due to the funds those have been raised.
"The hope is that these efforts will be ongoing and more prisoners will be advocated for as a result of awareness and support brought about through "I Have No Everything Here" album," reads the report.
Brennan stated, "How can it be that there are what are labeled music 'centers' in the world? Music is universal. It exists everywhere and is a necessity for survival spiritually. Our hope is to help tip the scales, in the most minuscule way, back to fairer representation.
"It is indefensible that literally hundreds of thousands of musicians from cities like London, LA and New York have been heard ad nauseam for decades, while not a single record has ever even been released internationally from entire countries composed of millions of citizens and that have been rendered so invisible that the majority of people on the planet would have a hard time even locating them on a map."
Zomba Prison Project's "I Have No Everything Here" is up against Gilberto Gil's "Gilbertos Samba Ao Vivo", Angelique Kidjo's "Sings", Ladysmith Black Mambazo With Ella Spira & The Inala Ensemble's "Music From Inala" and Anoushka Shankar's "Home".
The 58th Grammy Awards have been scheduled to take place in Los Angeles early next year.
(Visited 60 times, 1 visits today)