Word has it that Busy Signal and Morgan Heritage will be performing in the country once again in April.
Busy Signal, who put on a marvelous performance last year headlining the 2015 Sunbird Sand Music Festival held at Sunbird Livingstonia in Salima, will be back this year courtesy of Sand Music led by musician Lucius Banda.
Lucius prominent as "Soldier" posted on his Facebook account on Thursday that Busy Signal would perform in the country once again by public demand.
Lucius is quoted "By public demand (after Judy Boucher on Valentines 14 Feb), Busy Signal returns to Malawi with live a band as usual!!! April end," But he did not mention the date and venue of the concert.
The "Soldier" announced that reggae and R&B singer Judy Boucher will have a performance at Bingu International Conference Centre in Lilongwe on 14th of February, Valentines Day, before the main concert by Busy Signal.
He added on to say that as Sand Music Festival several concerts have been lined up ahead of the main festival and that the Boucher and Busy Signal concerts are part of them.
"These concerts are also part of raising funds for the main festival where we are bringing another top artist and so Malawians should just watch the space. We are bringing Busy Signal by public demand and we started talking to him in December and he accepted," he said.
Odds-on the concert is to take place in Lilongwe.
After leaving their audience exasperated last month at the Silver Stadium in Lilongwe due to the use of backtracks, Morgan Heritage will be back to perform on April 30.
Nelson Shawa, both a promoter and a musician based in South Africa, popularly known as Born Afrikan who gave out an extraordinary performance during last year's concert, posted on his Facebook page that the reggae group will be performing during the Music United Festival.
The post reads "Born Afrikan Productions presents "The Music Unite Festival "on the 30th of April, performing Morgan Heritage, Born Afrikan…K8, 000 tickets no VIP,"
Born Afrikan confirmed the concert in a telephone interview from South Africa on Friday but was also unable to shed more light on the venue.
The post further reads "Everything is set, April 30 is confirmed. The whole band is coming this time around I can assure Malawians on that. I am working with agents in other countries where the group will also perform,"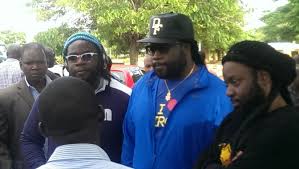 Out of five, only three members of Morgan Heritage namely; Peter, Gramps and Mr. Mojo made it last year and they described their performance as an introduction or appetizer and promised a live band this year.
We ought to wait and see.
Subscribe to our Youtube Channel: