The Malawian Nihao Nthambi Company which has website NihaoNthambi.com with headquarter in Guangzhou, China, they help fellow Malawians and other people to buy goods from China.
According to Managing Director of company, Pamela Ndovi said they buy and send goods to their clients from China at a small fee.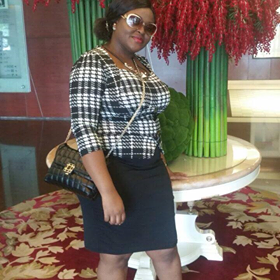 "We are operating in several countries including Kenya, Uganda, United States of America, United Kingdom, Zambia and Tanzania apart from our mother Malawi.
"We buy what our clients want from China ranging from machinery, electronics furniture, shoes, wrist watches, jewerly, American designer handbags, clothes, kids toys, and many more at cost prices in China and you just pay for service of buying you those products.
"We also buy and send Groom and grooms men suits, brides and bridesmaids dresses, both 4 parents suits and bags, brides veils, gloves and shoes for the whole bridal party of 7 and parents. That forms a wedding special package," she said.
Ndovi added that Nthambi sends these goods by Cargo, DHL, and POS or Ship depending on the urgency of good's arrival, weight of goods and the volume of goods. DHL is the fastest way of sending it takes 4 days but it is expensive while Cargo is the cheapest and most convenient way of sending goods to Malawi.
In Malawi, Nthambi operates in Lilongwe and  Blantyre at trade fair grounds stand No 60.
(Visited 45 times, 1 visits today)