Beyoncé flaunted her baby bump during her stunning performance at The Grammys last night in Los Angeles, California.
The Lemonade singer surprised her fans earlier this month, when she announced that she is expecting twins with her husband Jay-Z.
On Sunday night, the mother-to-be debuted her growing baby bump for the first time in public, and took to the stage to sing Mother's Pride, wearing a sheer gold sparkling gown.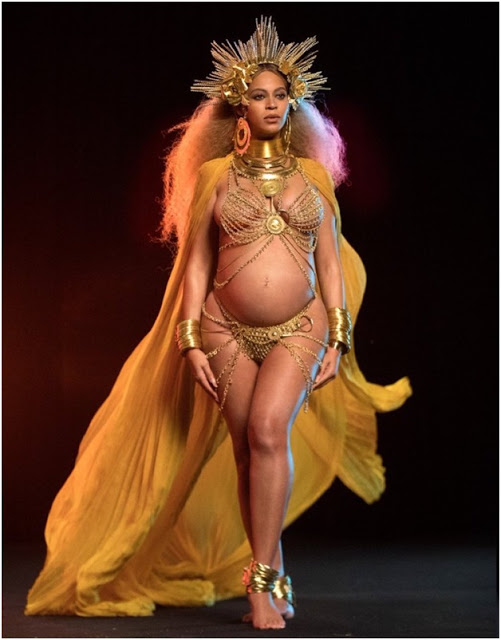 Pairing her gold dress with an elaborate head dress, the songstress put on a jaw-dropping performance as her husband Jay-Z and their daughter Blue Ivy proudly watched whilst sitting in the crowd.
Beyoncé was nominated for nine Grammy awards in total, but ended up taking home just two awards for Best Music Video (Formation) and Best Urban Contemporary Album.
Meanwhile, when Adele picked up the Grammy gong for Album of the Year, she decided to break her award in two as she said that she simply couldn't accept the award without crediting Beyoncé for her most recent album Lemonade.
Subscribe to our Youtube Channel: