Wagons carrying 240,000 litres of fuel detached from a moving locomotive and started moving backwards before falling off the rail track at Makata industrial site in Blantyre, wasting the fuel on board.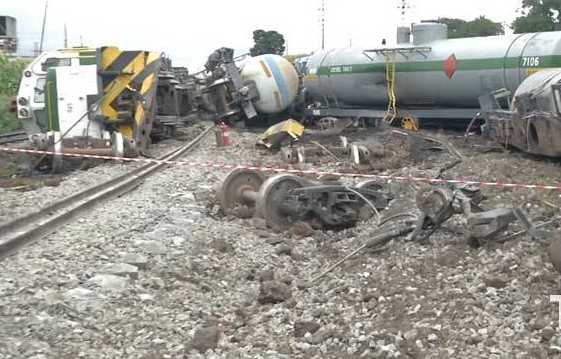 The train, which had two locomotives and six wagons, was ferrying the fuel from Mozambique to Limbe when it detached upon reaching Mudi Area.
People from surrounding areas rushed to the scene with Jerry cans to help themselves to the fuel before Police and Fire Brigade arrived to secure the place.


More details to come….
(Visited 10 times, 1 visits today)
Subscribe to our Youtube Channel :
Follow Us on Instagram