An actress was left red-faced when she accidentally flashed her breasts during a Facebook Live video.
Argentinian star Virginia Gallardo, 29, was about to be interviewed by fellow actress Flor Vigna, in an clip entitled Sin Filtro con Flor Vigna (Without Filter with Flor Vigna) when the wardrobe malfunction happened.
In the footage, which has since gone viral, Gallardo appears to be fidgeting nervously, playing with her top, adjusting her glasses and touching her face as she watches herself on screen.

The pretty blonde then goes to ruffle her hair when her strapless crop top suddenly rides up, momentarily exposing her nipples.
At first, neither of the women appear to notice and carry on with the interview which is believed to have been filmed in Villa Carlos Paz, central Argentina, on Valentine's Day.
However, a few minutes in an avid viewer left a comment alerting the pair to the unfortunate mishap, prompting Flor to quip: 'Sorry, sorry, sorry! What a terrible person. What a shame.'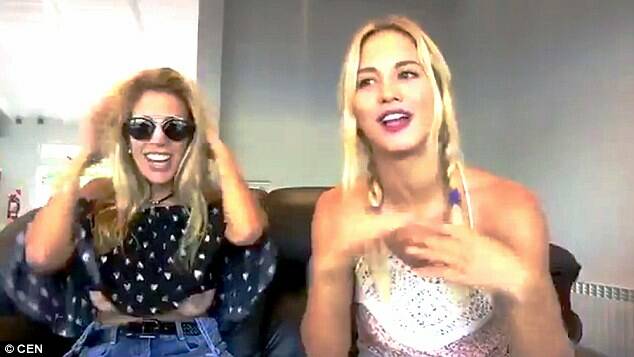 Luckily the pair manage to see the funny side and both burst out laughing when Flor then says of her co-star: 'She always has a good sense of humour.'
But the embarrassing incident did not signal the end of the show, and the duo continued having a chat about this summer's theatre production, where she is starring in a comedy show.

The original video is believed to have been deleted from social media, but Flor's Facebook videos regularly rack up between 20,000 and 80,000 views-DailyMail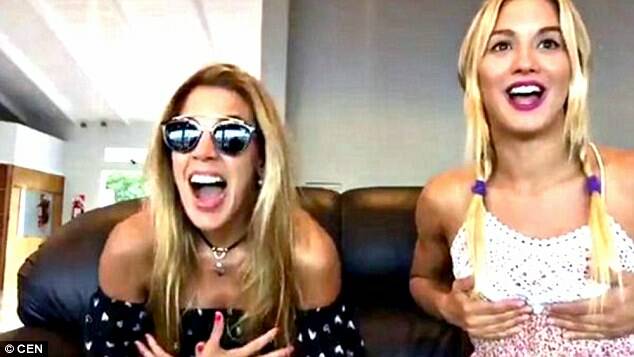 (Visited 67 times, 1 visits today)
Subscribe to our Youtube Channel :
Follow our Instagram