Earlier reports indicated that the lady in mention, Niyyah Zelina a student at Kamuzu College of Nursing had committed suicide but a source from her family has gave out information as to what really happened.
According to the anonymous source, Niyyah was poisoned and was later rushed to the hospital, luckily she survived.
The source gave out information that her late father's relative made the whole story to look like she had killed herself so that he would be able to take some of the properties her late father left in her hands including one farm in Nkhotakota.
Reports say, someone from the family gave Niyyah chocolate that had poisonous chemicals and later changed her Whatsapp`s status with a message as the lady had committed suicide.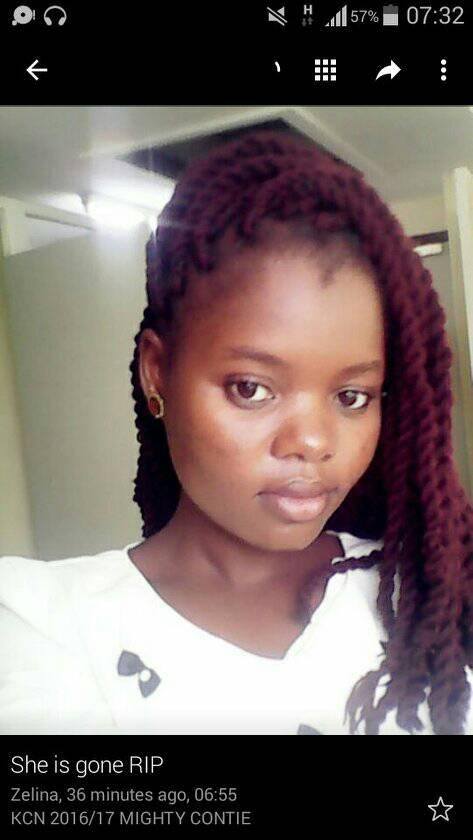 "It was not a suicide attempt but someone from the family did it. He gave her chocolate which was having poisonous chemicals and later changed the status on her phone and put that picture on DP." The source explained.
The source continued to say, "We found the text on her Tnm number which was hidden in the bedroom belonging to one of her relatives. It seems they had a disagreement about the Nkhotakota farm."
It is indicated that for so long, Niyyah has had fights with her late father`s relative who tries to take over the farm in Nkhotakota. Despite looking after her late father`s properties Niyyah also looks after her mother.
The suspect has fled since the police are hunting for him for questioning.
(Visited 89 times, 1 visits today)