While it is no longer news that education in Malawi is falling into disrepair, girl child education is a new phenomenon that is causing worry in the society.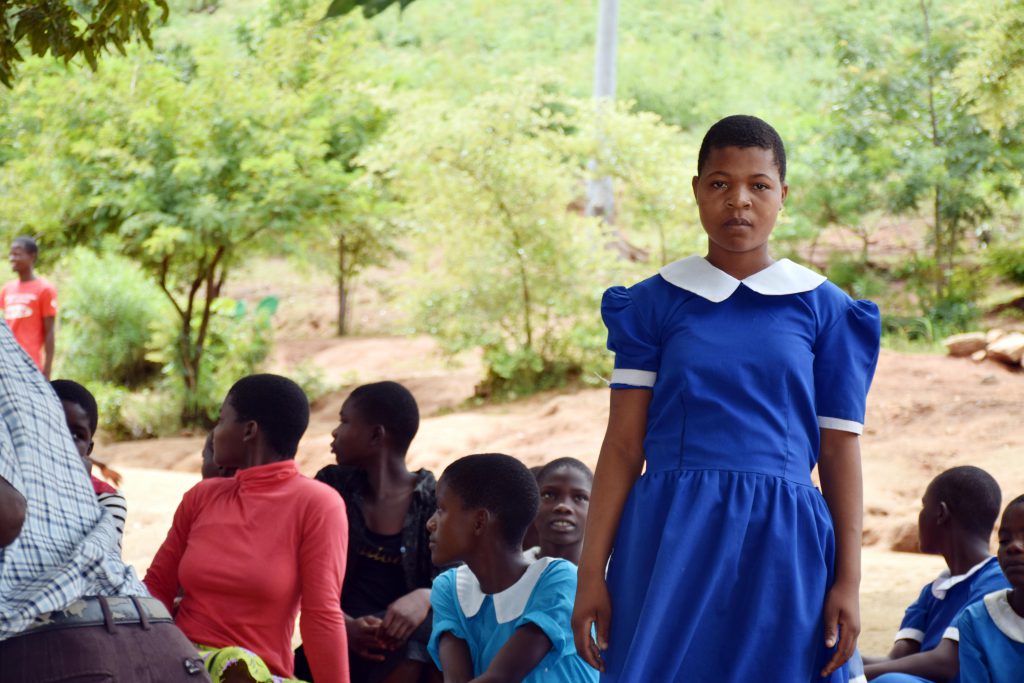 Mary Phiri (not her name) 17 is a standard 7 pupil at Mandimu Primary School in Mpemba, Blantyre rural who has been repeating classes due to deplorable state of her school. One might think she is in denial of her dullness as she says:
"My school has been on and off. Our school has only one block, many pupils learn under trees so during rainy season is automatic holidays," she said.
But a point in a case was clearly confirmed after girls talk initiative (GIT) through their executive coordinator George Medi and his team paid a visit to the school.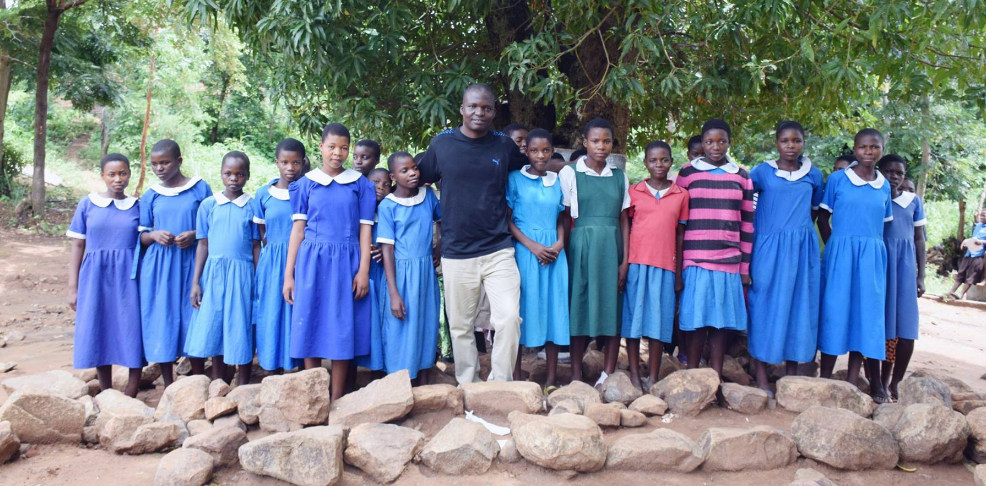 "We have visited number of schools, but this one attracts our attention as the school is Blantyre, commercial city and there are high rate of school drop-outs, especially girls who reach adolescent.
"The school who has its long historical background, there is only one block for whole school which has standard 1-7. There is no enough learning materials, no desks and pupil staying on stones.
" When they finish 7 they have to travel for almost 16 kilometre to other schools to finish Standard 8 which is very hard to some of the girls who choose just to drop out,"  Said Medi.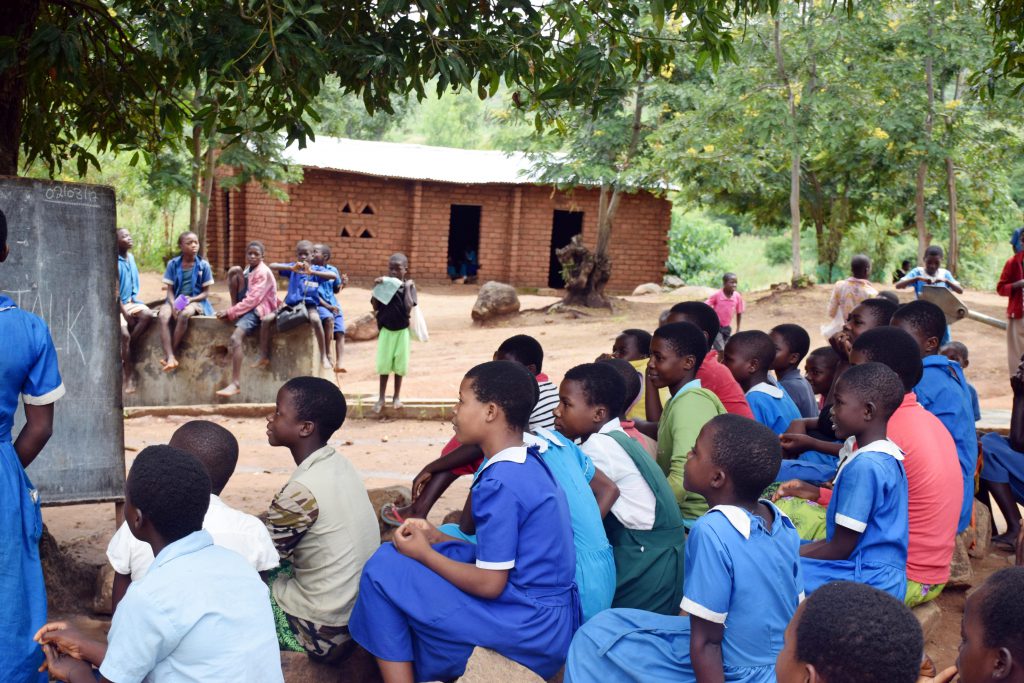 Medi hinted on explaining how Climate change is also striking the girl child education in area, as before going to school some reportedly have to go fetch water in long distances.
"It is very sad how community look at girls, they wake up very early to fetch water and firewood so with this climate change they end up taking a day off (not attending classes) as they travel long distances to get some water.
"Most of the time, women in villages are  ones who  wake up early go for farming while leaving their daughters doing house chores before going to attend classes," said Medi who is also projects coordinator at Nancholi Youth organization (NAYO).
After being asked why he wants to be in forefront fighting for girls to attend classes and achieve their goals while being a male, Medi said the battle for girl child education cannot be achieved if men are to be ruled out.
"Male especially Male teachers should play a big role in helping girls to achieve their goals. You know we hear some sad news that teacher impregnates our daughters, so they are the ones who discourage girls going further with their education. Therefore, they must be in forefront helping these girls.
"Not only that but also I come to realize through several conducted researches which reveal that three quarter of female teachers  run away from teaching in rural areas, so many male teachers are the ones teaching in rural areas therefore they must be in forefront in this battle,"  he explains.
Mrs Mercy Isaac, a concerned parent in community also said that the pupils face a lot of challenges especially in the rainy season as they are forced to knock off before the time as many pupils learn under trees.
Luciano Chinomba, a teacher at this institution said grown up girl come to class sit on stone is very inconvenient.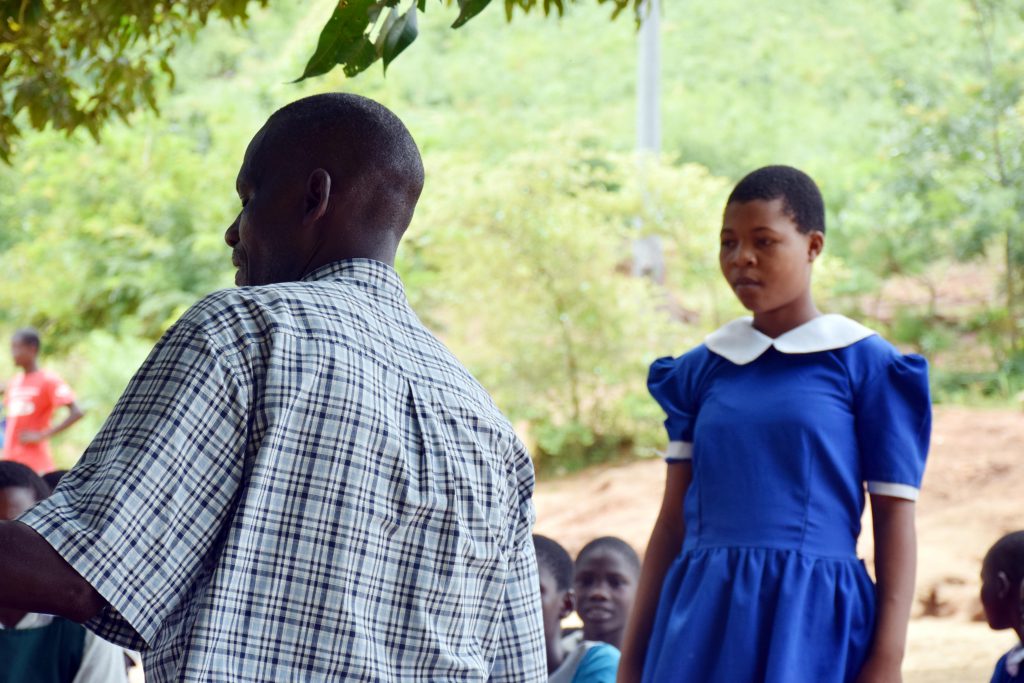 "There is a really a challenge especially when it comes to girls in such class setting where they have to sit on stone.  For instance, standard 7 pupil, when we ask a grown-up girl a question, she feels shy to stand up and answer knowing the one asking is a male teacher.  She is always busy with how she sits, how she stands not to shame herself. The girls are always busy not to expose themselves instead of concentrating in class," Chinomba was quoted in documentary published by GIT.
While Female teacher, Doris Saukira confirmed that school has no enough necessary infrastructures, there no enough toilets and young girls struggle when they are experiencing their menstrual periods.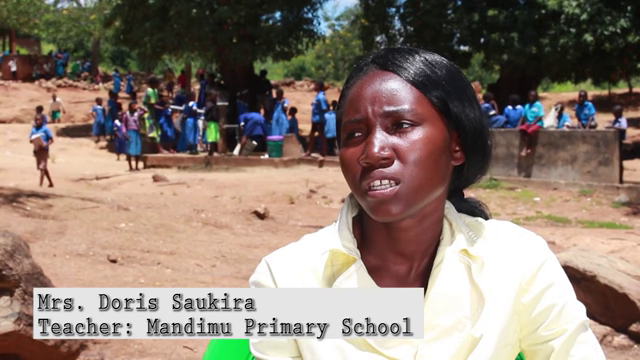 "The situation is not good for female pupils that is why many choose just to drop out the school. Just imagine a young girl attending her monthly cycle, she has no place to clean up her messes, some just choose to go to near bush which is not safe," Saukira pleaded with public in an interview with GIT officials.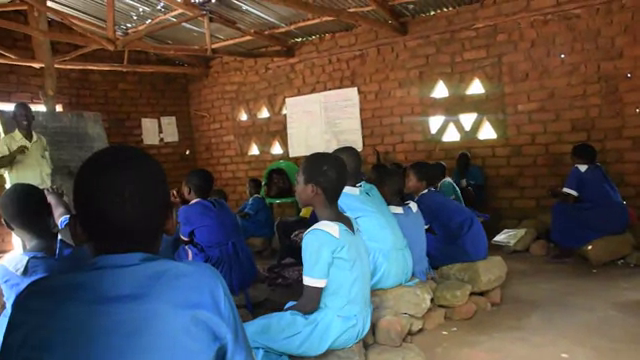 Girls Talk initiative was established in 2015 with an aim of addressing issues that affect girls, aged between 12 to 18 in their day to day lives both in schools and communities for them not to go further with education.
And girls talk initiative believe that girls can speak if they are empowered through education and if they are given all necessities, the girl school drop-out rate can be minimized.
In this 21th century finding school learning under trees, having only one block, it is really pathetic.
Watch the following documentary of Mandimu Primary School in Mpemba, Blantyre rural see how girl child education is under threat:
(Visited 39 times, 1 visits today)
Subscribe to our Youtube Channel :
Follow Us on Instagram